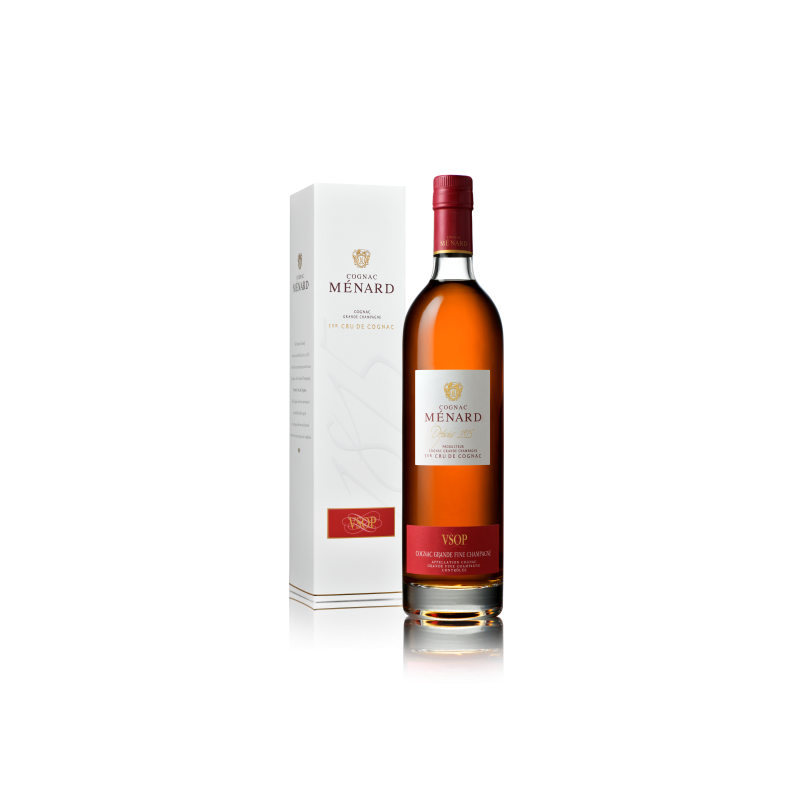  
VSOP Cognac Ménard
A cognac from the Grande Champagne region !
A very pleasant and round cognac!
Distilled in the traditional way, this VSOP has been aged mainly in barrels from Limousin called "roux", that is to say barrels that have lost a large part of their tannins, in order to avoid a strong extraction of the wood by the brandy, in order to favor the subtle aromas, obtained slowly and softly in old barrels during the aging process.
This VSOP is a blend of cognacs that have aged between four and eight years.
Description
Tasting notes:
Color: old gold.
Nose: a very "vine flower" sweetness at first nose with scents of blond tobacco, toasted brioche. After shaking, notes of fresh fruit can be detected: white peach and orange blossom.
Palate: a frank attack with a long finish, with dominant aromas of pear and hazelnut. A smoky sensation also on the palate. A little fermented plum and slightly aniseed on the finish.
Consumption : this VSOP cognac is complex enough to be enjoyed on its own, on ice, or to enhance a refined cocktail.