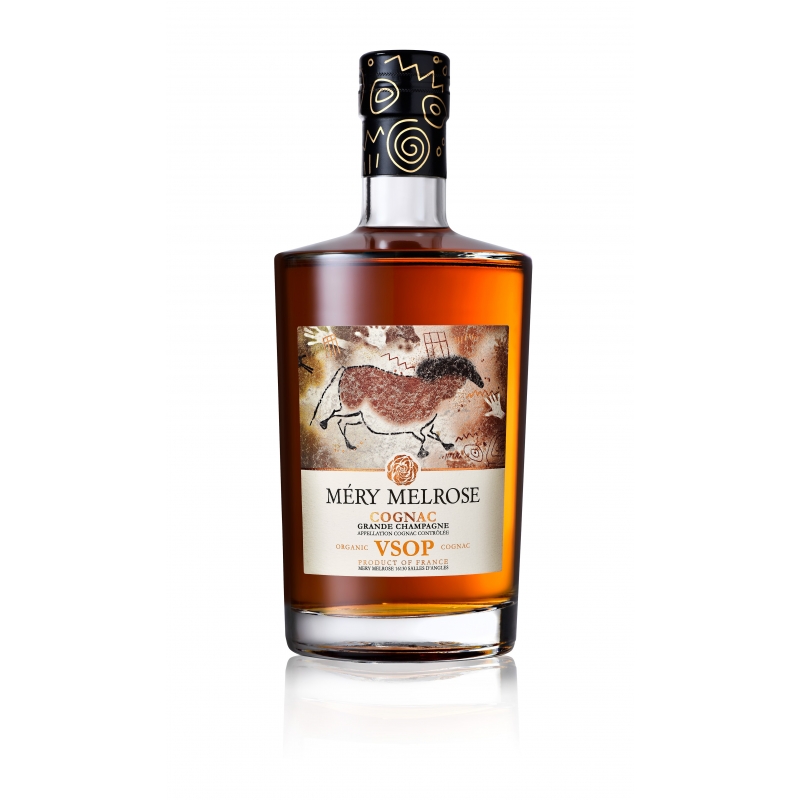  
Organic VSOP Cognac Mery Melrose
Cognac Méry-Melrose VSOP Organic Grande Champagne : Beauty unsurpassed, with elegance, this VSOP Cognac has a winning character.  Single Estate Organic Cognac.
Description
Notes from François Méry, Farming Artist…
Méry Melrose Organic VSOP Cognac is a generous beauty, elegant with a winning character.  This Cognac has spent at least four and a half years aging in a combination of new and used French oak casks. A burnished gold color hints at the lush aromas and flavors to come from this spirit. On the nose, the longer aging is immediately evident with notes of cinnamon, vanilla, and honey, but the wood is balanced with a still-lively expression of fruit. The scent of dried apricots and figs mingles with rose petals and pain d'episces. The first sip saturates the palate with a soft, silky robe of warm spices and tropical fruits, with notes of brown sugar and persimmon emerging with successive sips. The long, fruity finish ends with a gentle sweetness reminiscent of ripe grapes.
Pairing : VSOP Cognac serves well with fois gras, pigeon or duck.
Awards :
Vignerons Independants Concours 2018 Médaille OR « gold »
Spirits Selection by Concours Mondial de Bruxelles The Gold Medal 2017
San Francisco World Spirits Competition Silver Medal 2017