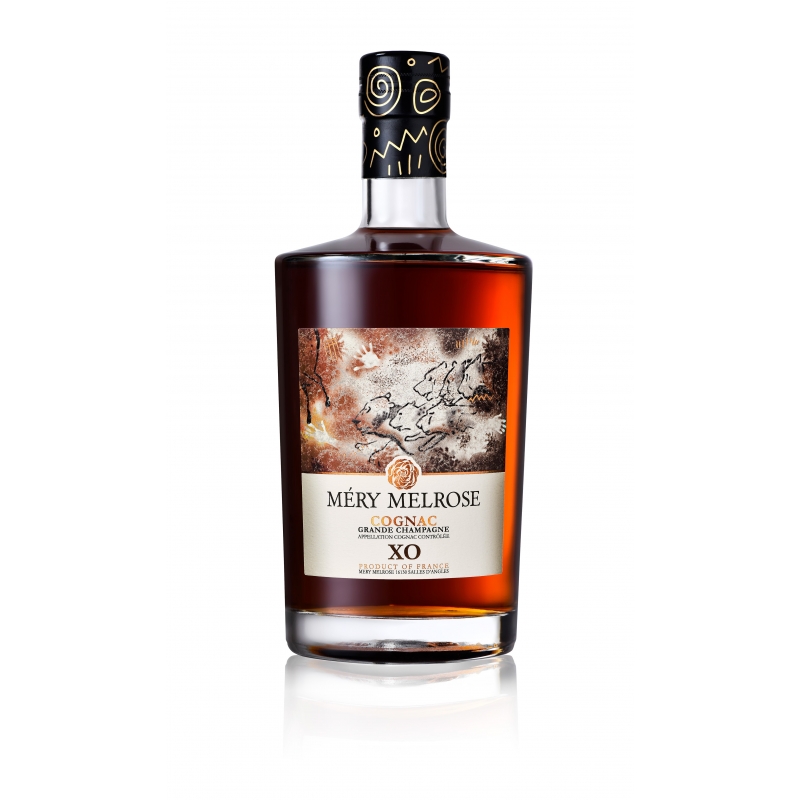  
XO Cognac Mery Melrose
Cognac Mery Melrose XO Grande Champagne First Cru de Cognac : Large and powerful, a blend of old cognac carefully matured, aged from 12 to 20 years.


Description
Notes from François Méry, Farming Artist…
This XO Cognac has been maturing in a combination of new and used French oak casks, enough time to begin developing the distinctive powerfulness that well-aged Cognac is known for.
It pours a polished mahogany color, with good clarity and sparkle. The first inhale delivers a rich, concentrated scent of fresh tobacco, leather, vanilla, and hazelnuts, as well as a slight dusting of vanilla-scented powdered sugar. A mellow sweetness greets the tongue, introducing flavors of marzipan, fruit cake, and licorice, there is a sweetness with bright notes of fresh fig and grape. A long, full finish lingers on the palate.
The XO is designed to enjoy neat, and is perfect for extending the quiet moments at the table after dinner.
Pairing : Cognac XO serves well with cheese, try Roquefort or Camembert. A perfect partner for white chocolate or « La Tarte Tatin ».