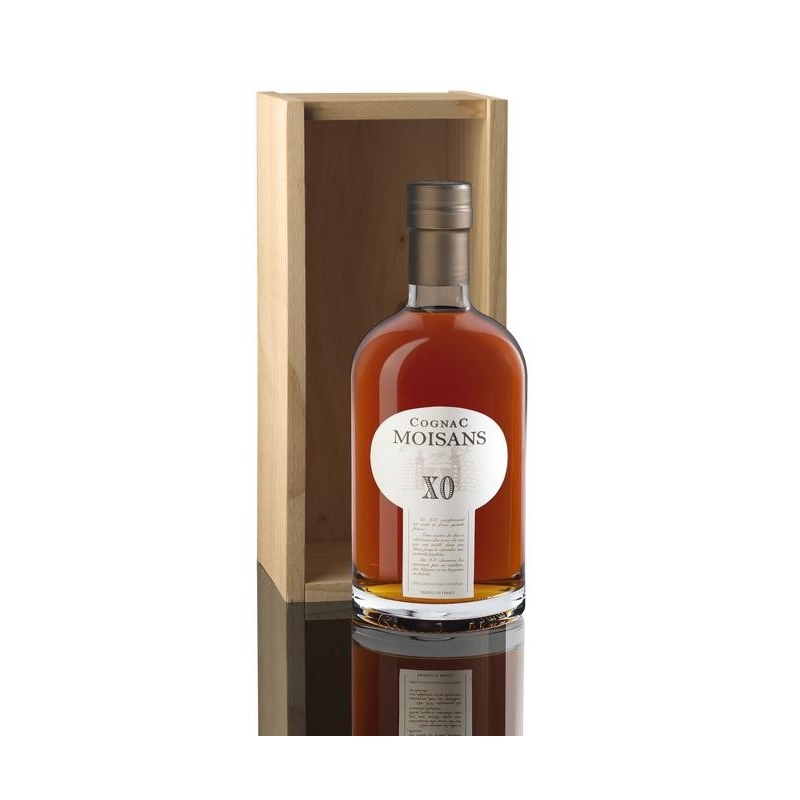  
XO Cognac Moisans
XO Cognac Moisans in a wooden box

A cognac made exclusively from brandies from the best vintages in the Cognac region.
Aged in French oak barrels, time and patience have brought these eaux-de-vie to perfect maturity to obtain a perfect balance.
Description
Perfection continues in the blending of these eaux-de-vie, to give life to a complexity of aromas of spices and dried fruits.
Magnificent length in the mouth with a hint of liquorice.