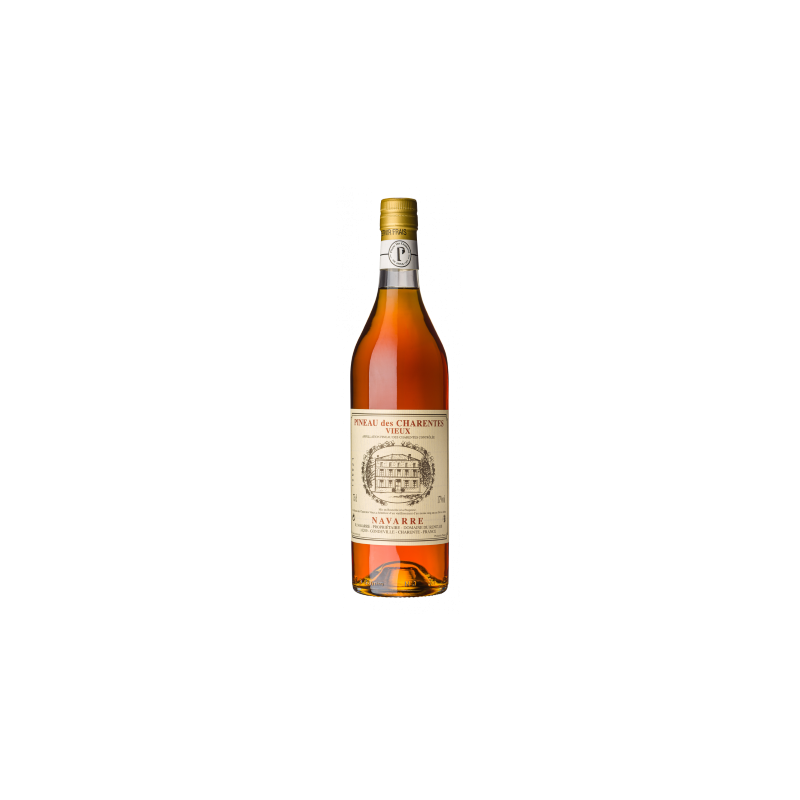  
Old White Pineau Cognac Navarre
An old white Pineau des Charentes, from the Grande Champagne region!
As an aperitif or to accompany your desserts, this Old Pineau will seduce you with its light roundness.
Pineau des Charentes is a blend of grape must and Cognac brandy, aged in barrels for a minimum of 5 years.
Always invested in the entire manufacturing process of Cognac and Pineau des Charentes, the Navarre House offers us a range of character, in the tradition and respect of the craft know-how.
Description
Tasting Notes:
Color: Golden amber
Nose: a dominant of honey with notes of dried fruits.
In the mouth: a slight sensation of "green celery", quickly replaced by the fruit and roundness of the years. The Grande Champagne terroir gives it a nice length and a balanced acidity.