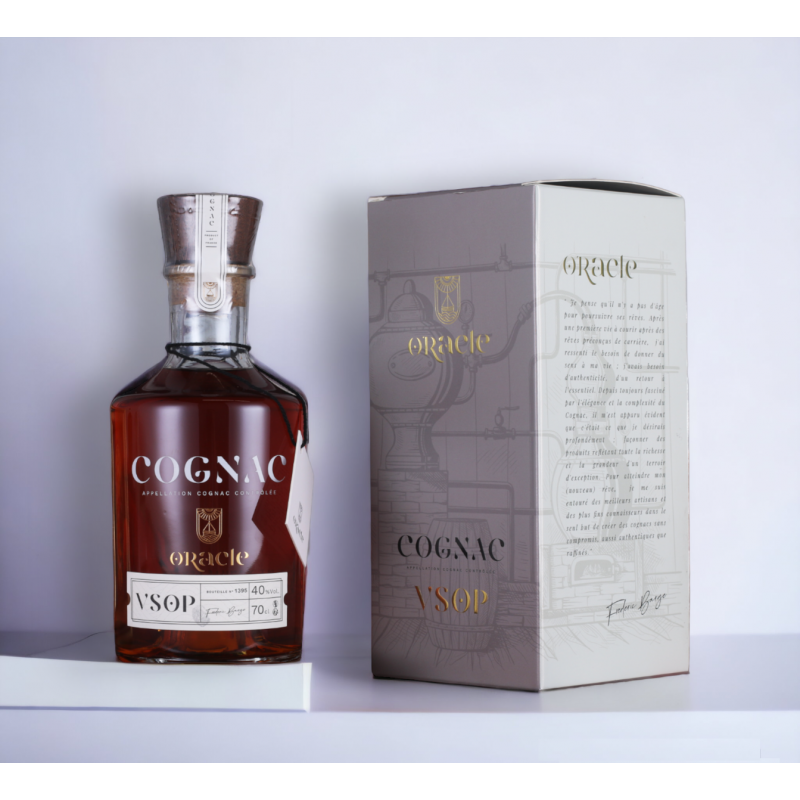  
VSOP Cognac Oracle
Cognac Oracle VSOP is distinguished by its aromatic complexity and its balanced notes that combine strength and sweetness.
A mastered balance that makes it a product of choice.
Description
The nose, complex lets perceive immediately a delicate vanilla which mixes perfectly with the aromas of citrus fruits and peach. This subtle association between the different aromas creates a unique and bewitching perfume.
The mouth offers a beautiful harmony between power and lightness. The strength of the cognac is perfectly balanced by a refined sweetness that spreads on your taste buds. The fruity notes bring a pleasant freshness that completes this experience.