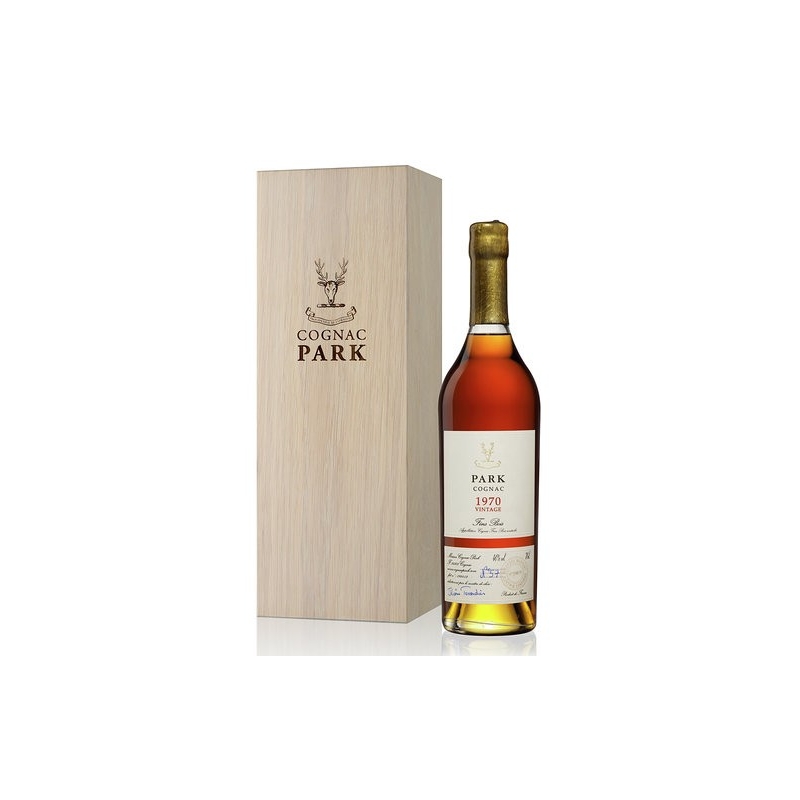  
1970 Fins Bois Cognac Park
Cognac Park Vintage 1970 Fins Bois
A selection of the best eaux-de-vie of the Tessendier House are used for PARK Vintage Collection, Patiently they are aged in oak casks in humid cellars, so as to become cognac which are, rich, smooth and harmonious, offering an exceptional length on the palate.
Description
Cognac Park Vintage 1970 Fins Bois
TERROIRS
The finest growing areas are used for the blending of PARK Vintage Collection. Only eaux-de-vie aged more than 40years are selected. The unique limited editions are available only from havests after 1970.
SUGGESTIONS
Finish a meal with the sublime beauty of a grand cru Arabica coffee, or for the greedier, add a square of 72% cocoa dark chocolate, and finally end with a CIGARES H. UPMANN MAGNUM 46 cigar, ""with a typical leather aroma.