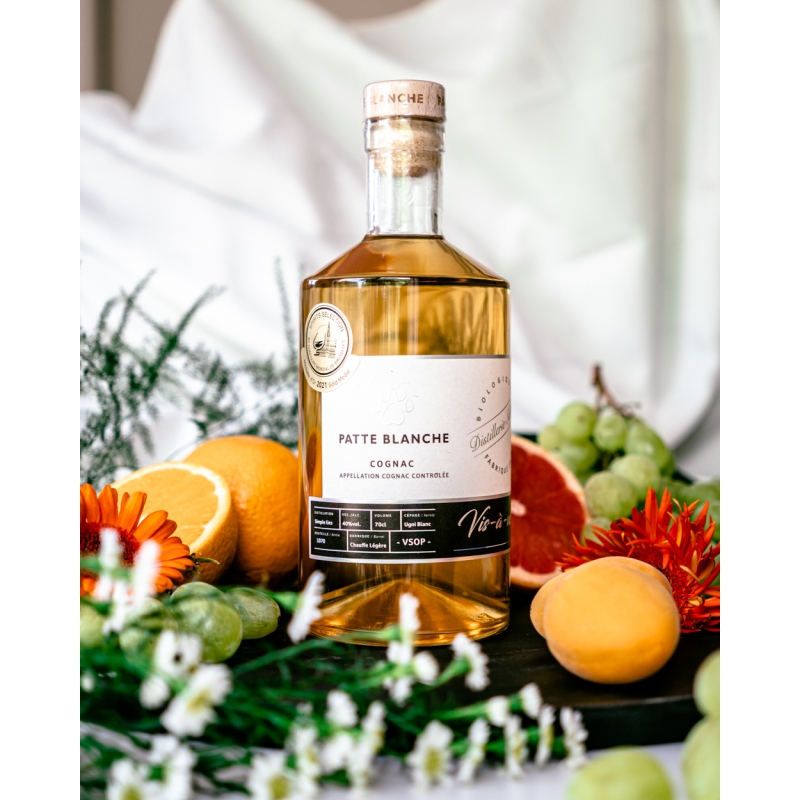  
Vis-à-Vis VSOP Cognac Patte Blanche
Atypical in its category, this VSOP cognac is exceptional for the fruity notes it expresses.
Description
Color : Amber
Nose : A beautiful intensity, a mixture of pear, quince and muscatel, the fruity notes translate the remarkable qualities of the terroir of their origins. The woody and spicy notes add to the tasting a great complexity which will delight all the amateurs.
Palate: Rich in all the flavors expressed in the nose, harmonious by the sweetness it develops on the palate. The abundant finish of spices, nutmeg and cloves offers a real moment of pleasure, which lasts.