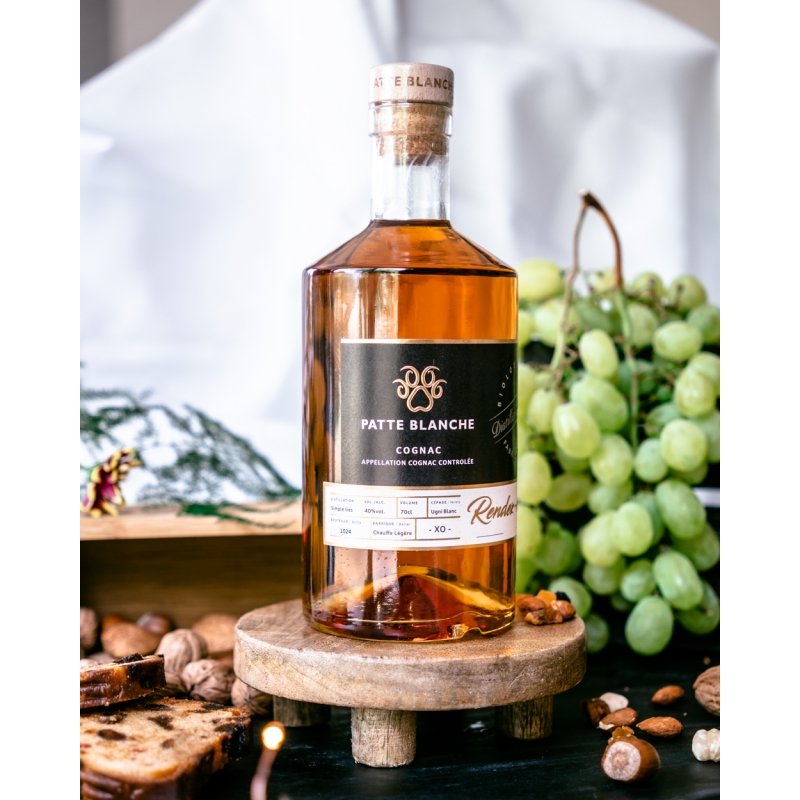  
Rendez-vous XO Cognac Patte Blanche
The harmony of the sweetness and the power; this XO cognac has a very beautiful aromatic palette!
Description
Color : A beautiful golden color
Nose : In the continuity of the Patte Blanche cognac product range, we find aromas of candied citrus fruits, giving way to those of dried fruits (walnuts, hazelnuts).
Palate : Softness and power are harmonized, they give way to a large and pleasant aromatic palette with a very long duration in the mouth. At first round and slightly sweet, it explodes on an aromatic palette that changes throughout the tasting.