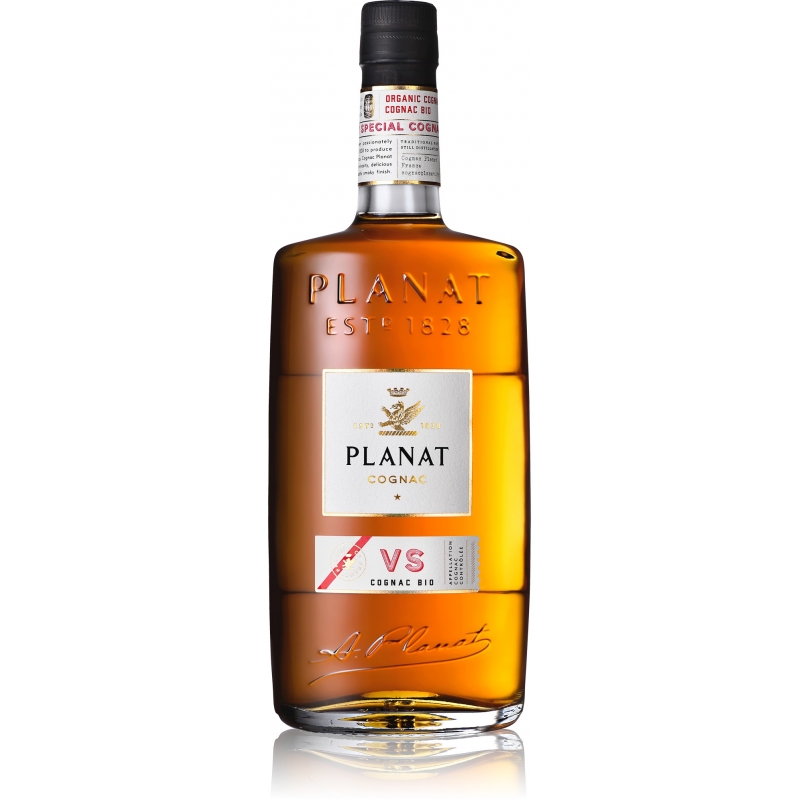  
VS Organic Cognac Planat
VS Organic Cognac Planat
Symbol of the renewal of our House, the classic organic range carries all the elements of our uniqueness: vinous and fruity brandies, precise aging and blending.
Excellent introduction to the know-how of our House, we have created a distinctive VS, delicately grained, borrowing a finely distilled flavor and matching perfectly on ice.
Description
To the eye: the robe is coppery with amber reflections, announcing a great aromatic richness.
On the nose: it opens with a delicious attack: fresh fruit (grapes, pear, pineapple), bourbon vanilla, generous touch of toasted oak. Then there appear delicious floral and spicy notes: vine flower, jasmine, Timut pepper.
In the mouth: the mouth is delicious and round, marked by a delicate vinosity. It opens with a fruity bouquet: grape, plum and is extended by pastry notes: caramel fudge, candied fruit. The finish is slightly smoky and spicy, accompanied by a delicate aroma of toasted oak.
To be enjoyed with a dash of spring water, slightly refreshed or with a large cube of ice.
As a cocktail, perfect companion to a ginger beer or a tonic.