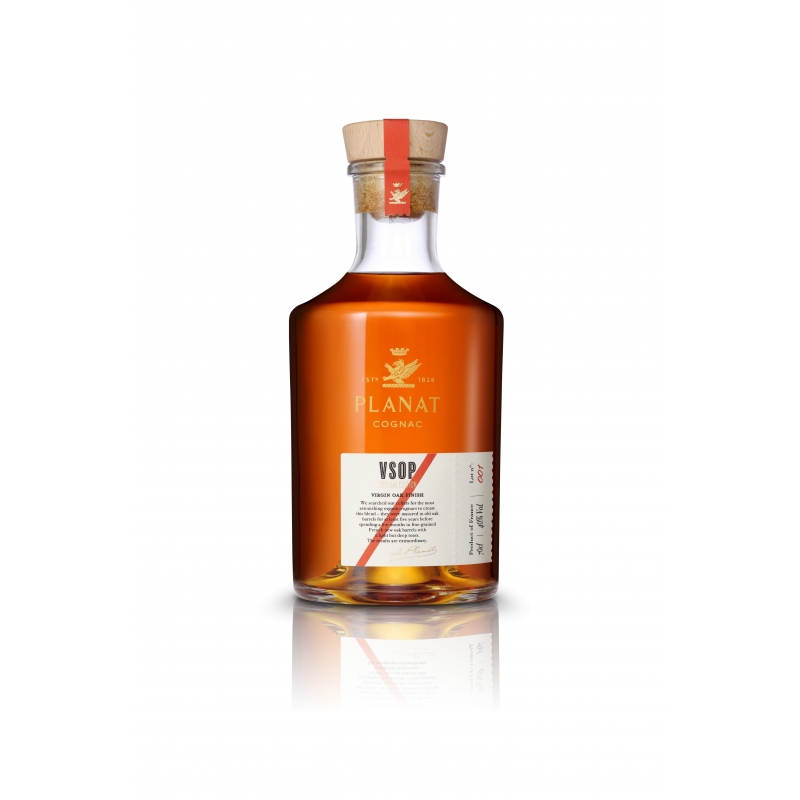  
VSOP Organic Virgin Oak Cognac Planat
VSOP Organic Virgin Oak Cognac Planat
We went to our cellars to find our most amazing organic cognacs to make this blend; they have aged in red oak barrels for at least five years before spending a few months in new fine-grained oak barrels.
The result is extraordinary.
Description
to the eye: the color is coppery, chocolate reflections and slightly golden.     
on the nose: discover all the complexity of organic cognacs: astonishing nose of dried apricots, grapefruit, bergamot, structured by the particular tannin of new oak and barrel just bousous with fresh vanilla, toasted bread, and roasted notes robust and captivating.   

on the palate: after the delicate astringency left by fine-grained oak, surprising complexity: vinosity, plum, exotic fruit, oak, delicate smoky note on the finish.
A delicious persistence.