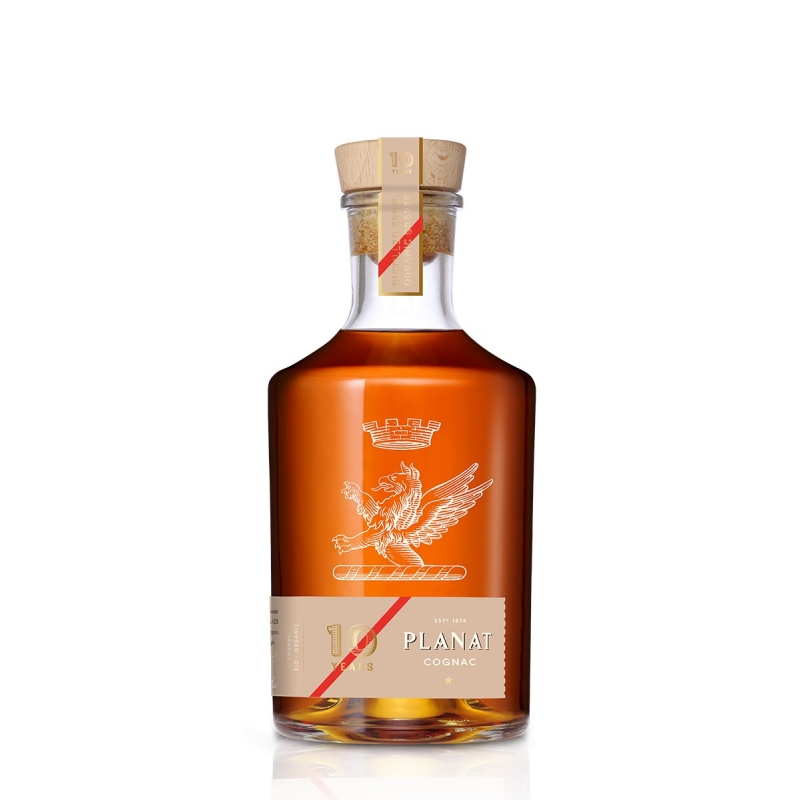  
10 Years Organic Cognac Planat
10 Years Bio Cognac Planat
This Cognac is a blend of brandies, the youngest of which are ten years old.
Selected by the cellar master for their aging potential, they are the fruit and pride of patient work.
Description
to the eye: the dress is coppery, with amber reflections is an invitation to discovery.
on the nose: it opens with elegant notes of citrus and candied fruit, a delicate, mineral, vinosity. Then we discover the oxidative aromas so characteristic of old cognacs: prune, quince, light tobacco, smoke. The whole gives off a great homogeneity and a nice length.
on the palate: it offers a nice aromatic concentration. The attack is fruity (quince jelly, bergamot, sultana grapes) and quickly becomes complex with spicy (cinnamon, Sichuan pepper, light tobacco) and delicately oaky notes (undergrowth, oxidized tannins).
The finish is particularly long, slightly smoky. Serve dry, with a dash of spring water or with a large cube of ice.
In cocktails, it will go perfectly with Sazerac or Sidecar.