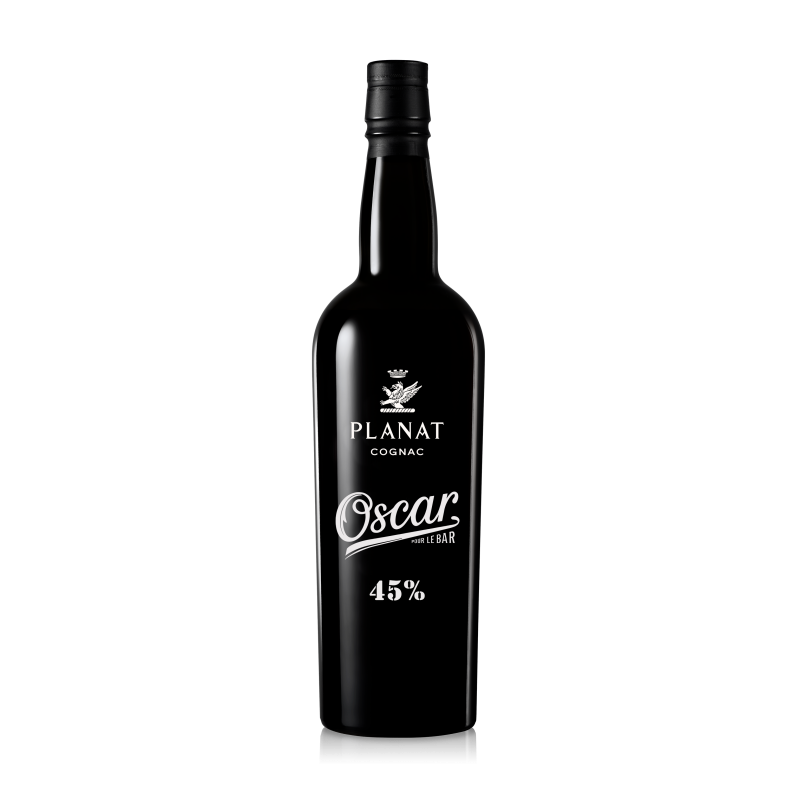  
Oscar pour le Bar Organic Cognac Planat
A tribute to Oscar, one of the founding fathers and skilful Cellar Master of the Planat House!

Oscar pour le Bar (45°) is a blend of organic eaux-de-vie specially selected for their aromatic qualities and their capacity to reveal cocktails.
Description
Nose: fruity and fleshy.

The attack is dominated by exotic fruits, pear, sultana grape, then evolves towards floral, spicy and pastry notes.
and pastry notes, with a slightly smoky finish.

Palate: round and complex attack

Fresh grapes, toasted oak, roasted pineapple and lychee. Continues with notes of candied fruit and
and the first spices.