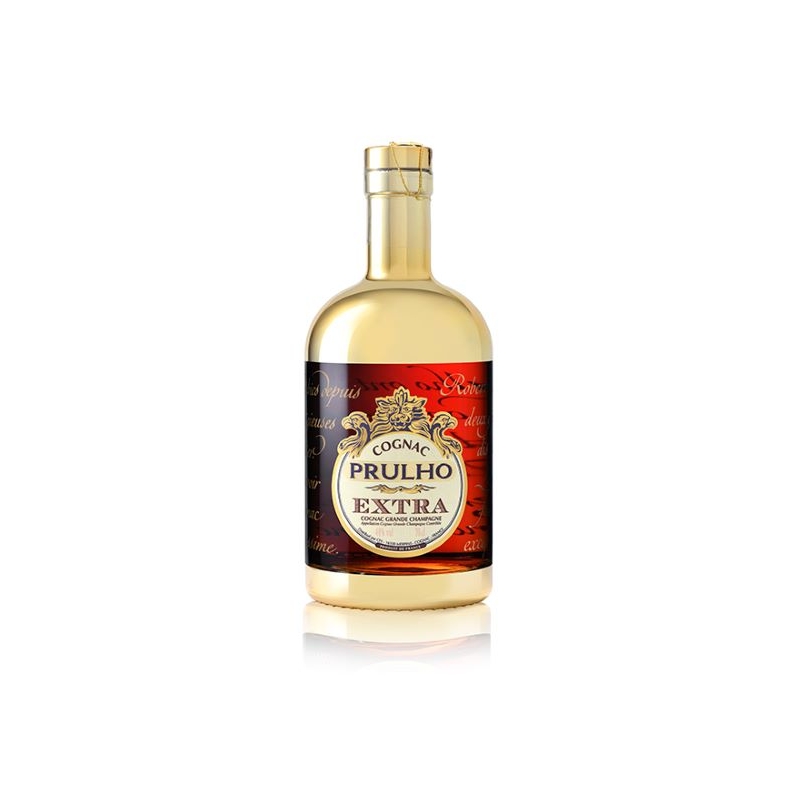  
Eclat EXTRA Grande Champagne Cognac PRULHO
An EXTRA cognac from the Grande Champagne terroir, 1st growth of Cognac!
Both powerful and harmonious, this EXTRA has a long finish!
Pruhlo cognacs are enriched with notes of oak, and matured in Limousin oak barrels.
Description
Tasting notes :
Colour: Amber brown with deep mahogany highlights
Nose: Immediate floral aromas, notes of old port and tobacco leaves
Palate: The sweet spices (saffron, nutmeg) of old eaux-de-vie are present, with notes of figs and apricots.