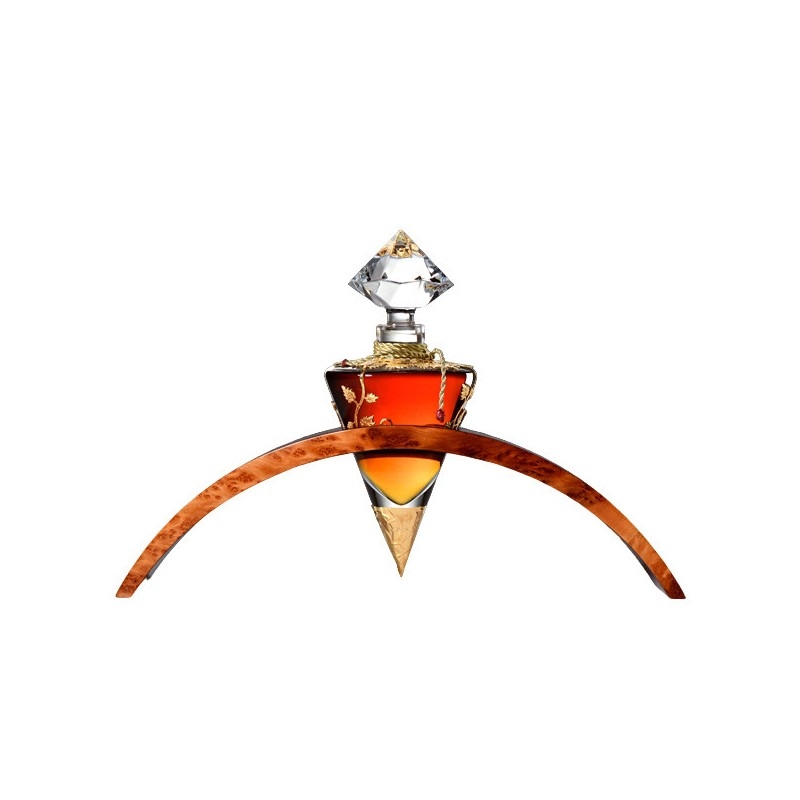  
"Œuvre d'Art" Decanter Désir Grande Champagne Cognac PRULHO
A prestigious decanter for an outstanding Hors d'Age cognac !
Exceptional and very limited edition !
To sublimate the spirit of this Cognac Hors d'Age, this creation gathers unique elements chosen for their rarity, their beauty and their prestige.
The crystal decanter and the finely cut stopper, let appear in a magic of light and reflections, an infinitely pure and delicate Cognac.
The Vavona burl, extracted from the root of a prestigious tree in Northern California, adorns the case. The shape evokes that of the barrels in which this Cognac has aged for about 85 years. It has an amber color that only the force of time can offer.
The bunches of grapes subtly adorned with fine gold and delicately placed around the decanter remind us of the grape, the original fruit of the Cognac region.
The aromas have been developed and recomposed to give an inimitable exquisite taste. The elegance and refinement of this work of art pay a special tribute to Cognac.
Different actors: creator, master crystal maker, cabinet maker, goldsmith, cellar master have crystallized their know-how to give birth to a unique timeless work.
Through this creation, Robert and Richard Prulho, creators of the most prestigious distilleries in the world, seal a unique link between Cognac and men.
Description