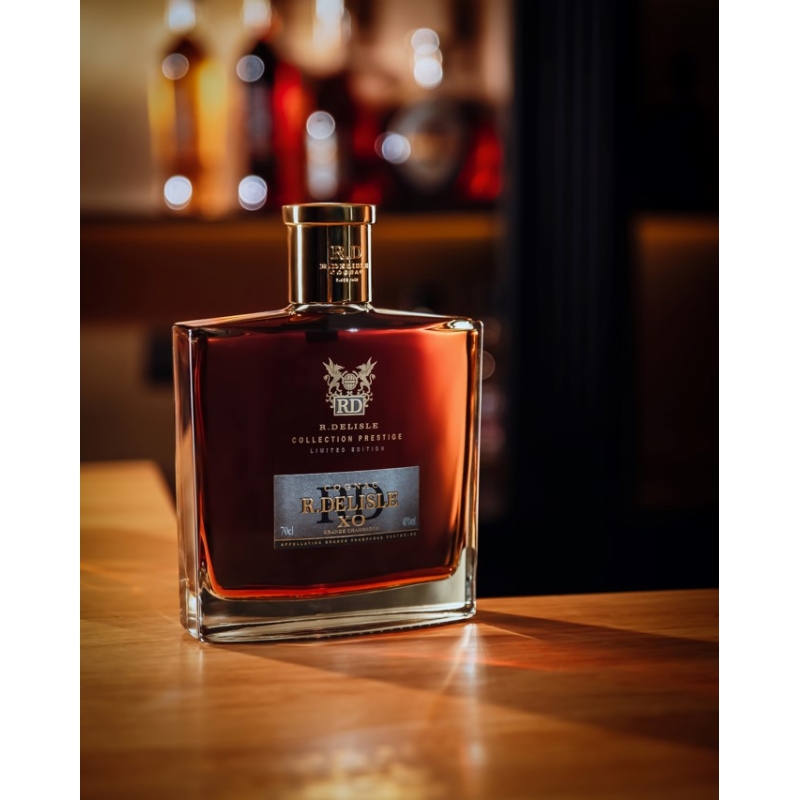  
XO Grande Champagne Prestige Collection Cognac Richard Delisle
Limited Edition !
The Richard Delisle XO Collection Prestige Cognac comes exclusively from the best "Grande Champagne" Cru of the Cognac region.

It is renowned for its extreme finesse and delicate olfactory qualities, it is a Cognac for pleasure.
Description
Tasting notes :

A deep and brilliant colour

The nose is complex and develops aromas of fruit, sweet spices, wood, caramel and cocoa.

On the palate, it is warm, aromatic, straightforward and has a good length.