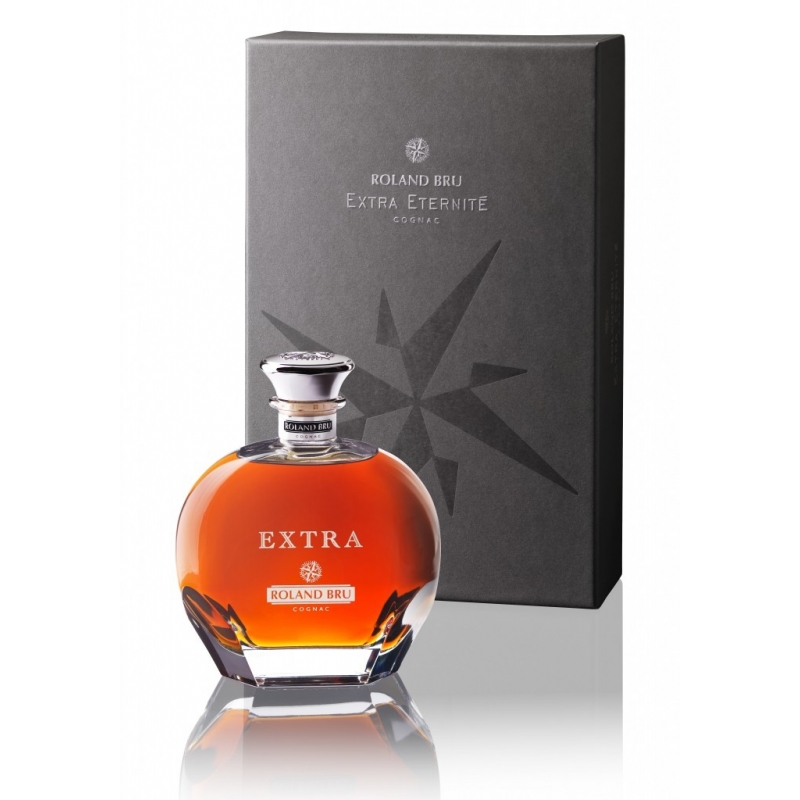  
Extra Decanter Cognac Roland Bru
Extra Cognac Roland Bru : 
Decanter presented
An exceptional Cognac, composed mostly of eaux-de-vie taken from the first crus of the cognac region.
Slowly aged in French oak barrels in our cellars, this cognac has reached the ultimate maturity to be released and bottled.
Description
Our EXTRA Cognac give birth to a rich and mellow bouquet of dried flowers and rich spicy aromas, with a taste of preserved fruits that lingers long on the palate, and in the glass.
Blended to perfection, they give birth to a complex bouquet of dried fruits and rich spicy aromas, with a long lingering taste of liquorice.
TASTE: Delicate fresh blossom aromas teamed with juicy lemon flavours.
SMELL: Finely balanced, showing juicy lemon and lime flavours, supported by elegant mineral acidity.
COMPLEMENTS: Oysters with mirin dressing or seared scallops with mediterranean vegetables tossed with lemon dressing.