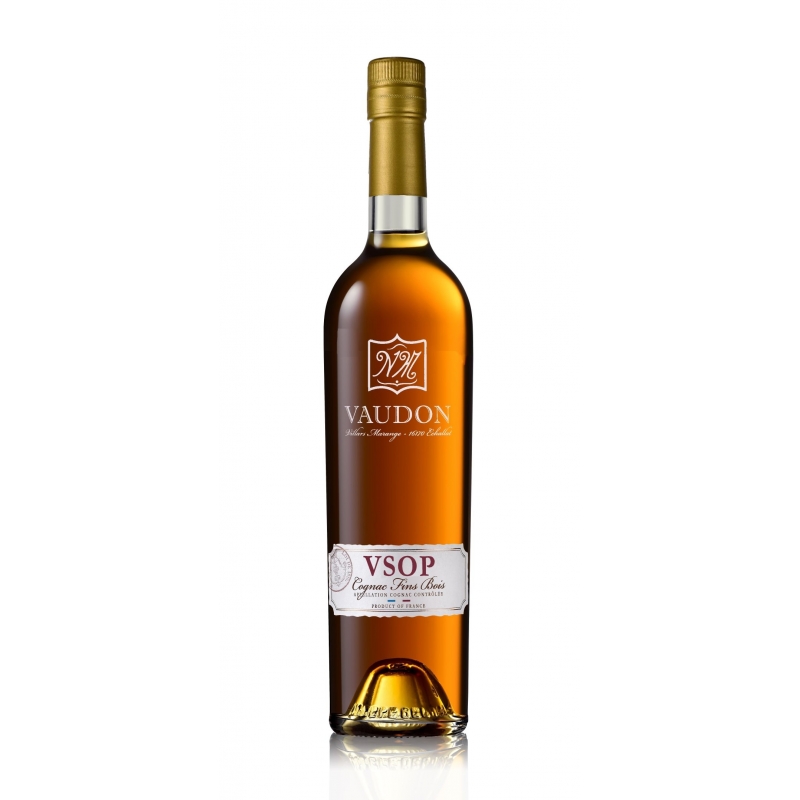  
VSOP Fins Bois Cognac Vaudon
VSOP Cognac Vaudon - Fins Bois

Fins Bois Cognac's always brings pastry perfumes like toffee and honey with salty butter notes, very seductive and also a bouquet with mature fruits like plum and fig. This Cognac has harmonious and delicate nose.
Description
Attack is supple and delicate, a well-known signature from good Fins Bois Cognac's.
At this age, Fins Bois Cru brings a fast maturation with candied fruits, in second time comes white fruits and flower.
This VSOP mustn't be shy at the front of many other VSOP!