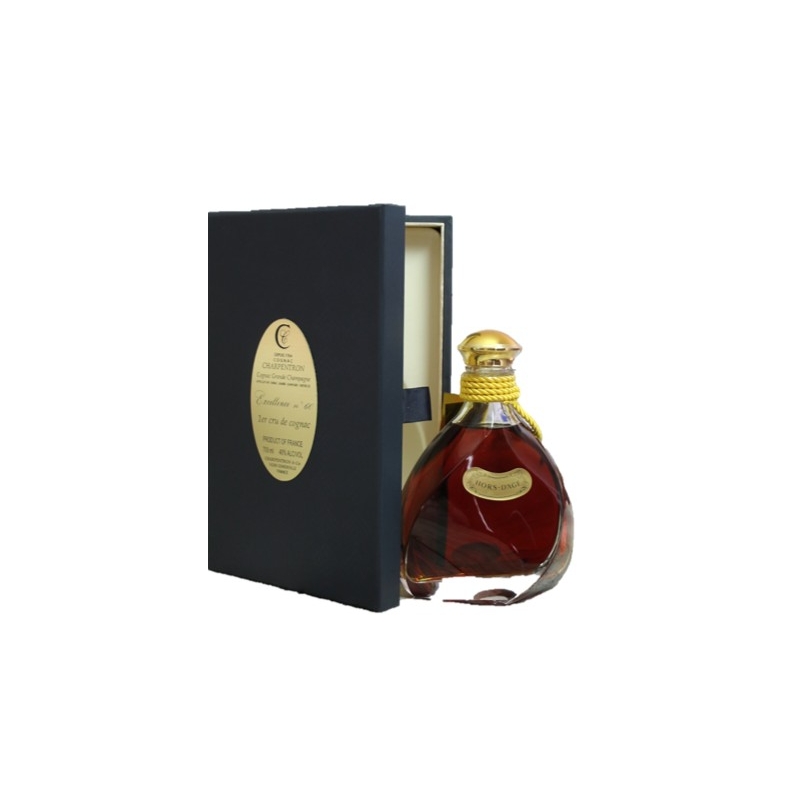  
Hors d'Age N°60 Cognac Charpentron
Cognac Charpentron : HORS D'AGE n°60

1ER CRU GRANDE CHAMPAGNE -40.2%
Description
Cognac Charpentron : Hors d'âge N ° 60, many decades, comes from the Grande Champagne 1er Cru.
It has improved over time thanks to the tannins of the oak barrels and its "Grande Champagne" vintage, which is specific to long aging.
Mahogany color, lots of amount, dried fruit notes, coffee-roasted-cigar notes.
This fine cognac is a product of excellence