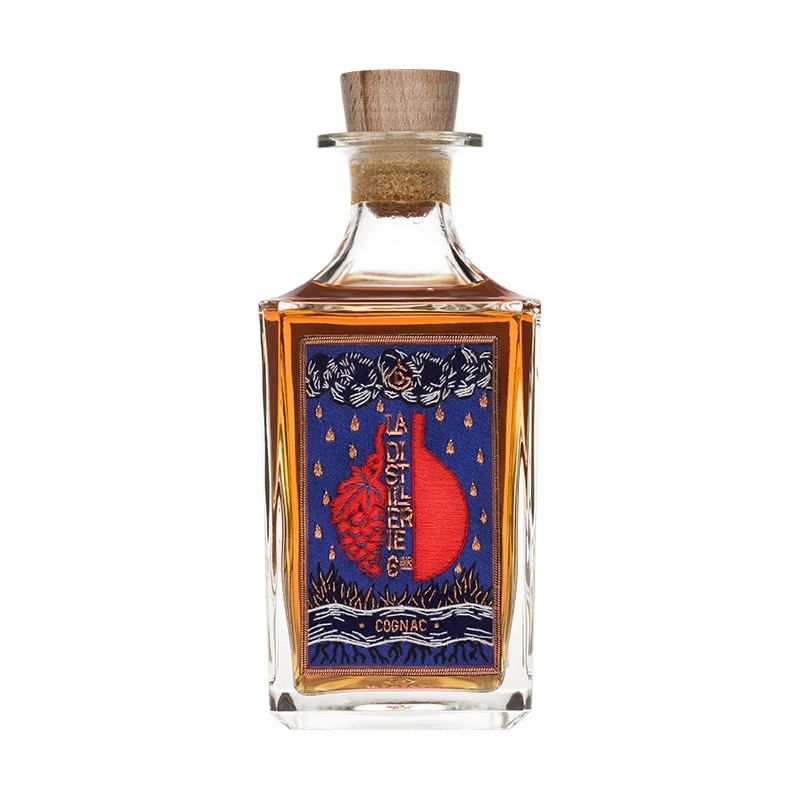  
Vintage 1979 Grande Champagne La Distillerie Generale
Millésime 1979 Grande Champagne La Distillerie Generale - 50° - 35cl

Drum No. 14 557 of 350L which gave 291L at 56.80 ° corresponding to 914 bottles of 35cl at 50% vol.
Raised in oak casks, this Grande Champagne 1979 is, since its stocking, in old barrels in order to respect and preserve its intrinsic characteristics identified at the origin.
Description
Millésime 1979 Grande Champagne La Distillerie Generale - 50° - 35cl

Tasting notes:

This Grande Champagne 1979 at 50 ° reveals a coppery robe with brilliant golden reflections and a lot of brightness.

The first nose, expressive, intense and typical Grande Champagne, is characterized by an association of notes of dried fruits (old walnuts / almonds), of atmosphere "chais" (barrel, part of the angels, soil) all, delicately accompanied by fine spices or candied fruit.

In the bustle, this great champagne opens and we discover a world of red fruits to black (gooseberry, blackberry, blackcurrant) and budded form.

After a powerful attack and structured, the mouth reveals a delicate combination of dried fruits (dates, figs) and blackcurrant enhanced by the notes of rancio, bringing a great length to this Grande Champagne 1979.

Tasting: the eau-de-vie is self-sufficient and can be eaten pure, at room temperature. Crystal tulip glass.