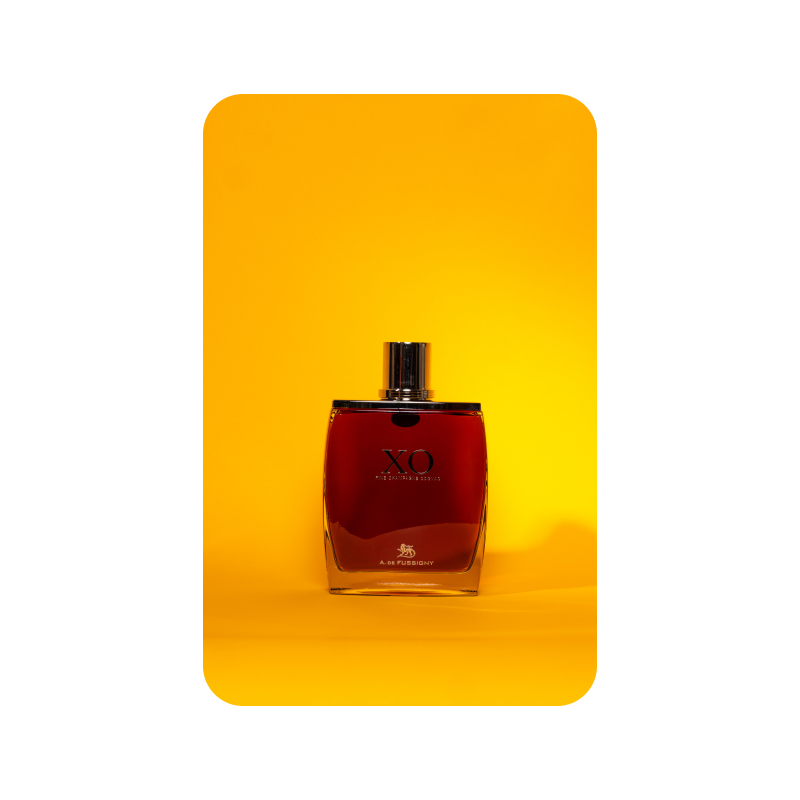  
XO Fine Champagne Cognac A. De Fussigny
XO 100% Fine Champagne is a blend of Petite and Grande Champagne eaux de vie including at least 50% Grande Champagne.

The most fruity and delicate expression of A. de Fussigny cognacs. De Fussigny cognacs...

This XO is a blend of eaux-de-vie between 10 and 25 years of age, with winter aromas, a wonderful example of the complexity that a blend of this age can reach.

Ideal with dessert, fabulous with a cigar.
Description
Tasting Notes:

The color: Golden amber with copper and mahogany hues.

Nose: A subtle nose, fruity, floral and woody at the same time with some dominant notes of candied citrus and black cherry. Then, the typical aromas of cellar, of oak wood appear. Fine notes of candied fruits (orange, pear, plum and cherry) and melted caramel blend wonderfully with those of licorice and oak. Finally, notes of black tea, tobacco and cigar box come through subtly.

In the mouth: Silky and denser structure, nice balance. Quite close in the mouth to its bouquet. Black cherry and orange jam notes melt beautifully with vanilla and melted caramel to finally give way to melted oak, toasted almonds and spices.

The finish is long with notes of spicy vanilla, melted caramel and leather.

Associations : A. de Fussigny's XO is best enjoyed on its own or with a drop of water for special occasions. It will accompany any chocolate or caramelized dessert such as crème brulée as well as any cigar.