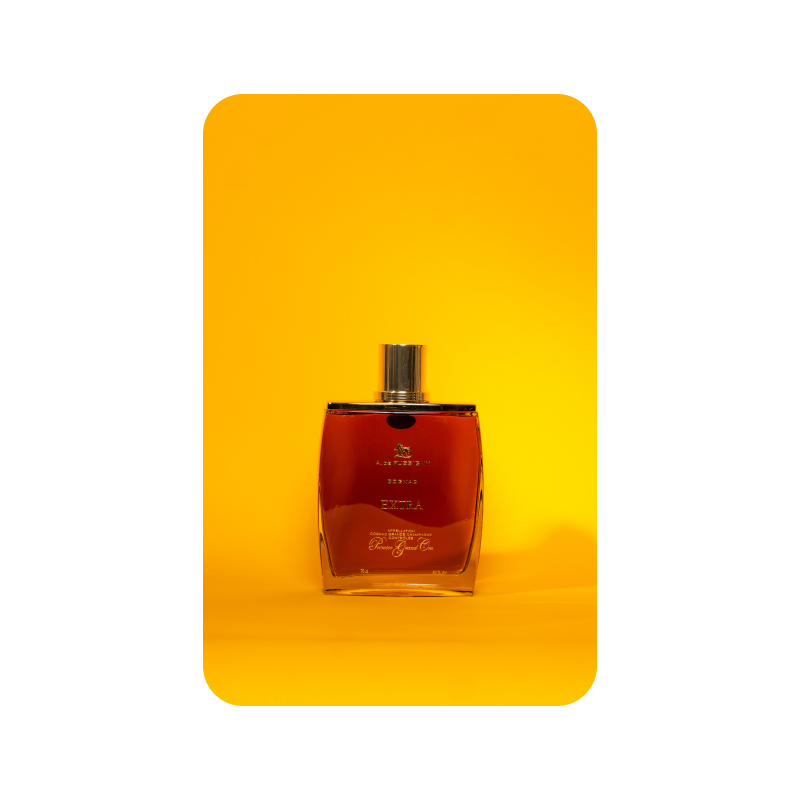  
Extra Grande Champagne Cognac A. De Fussigny
Made exclusively from Grande Champagne, the first growth of Cognac, the Extra takes the senses on a journey through the deepest aromas of winter.

Licorice and Rancio on the nose accompany dry mango, leather and cigar box on the palate.
Description
Tasting Notes :

Color : Coppery amber with mahogany hues.

The Nose : Elegant and complex, opening with candied fruit aromas with orange, cherry and prune, merging with warm pastry notes. Licorice, spices and rancio come next. The second nose presents the same notes as the first one while adding those of old oak, spicy vanilla, dried coconut and sweet spices.

In the mouth : Balanced structure, long, powerful and very round with a honeyed texture coating the palate. The aromatic notes perceived in the bouquet are found in the mouth. Subtle notes of white fruits come next with ripe plum and pear blending perfectly with orange jam and melted oak notes.

Finally notes of vanilla, cocoa and soft caramel gradually settle in, tending towards a long finish and notes of rancio as well as cigar box.

Associations : An exceptional cognac to be enjoyed dry for a unique experience. It goes perfectly with any type of chocolate, vanilla or caramelized dessert as well as any type of cigar.