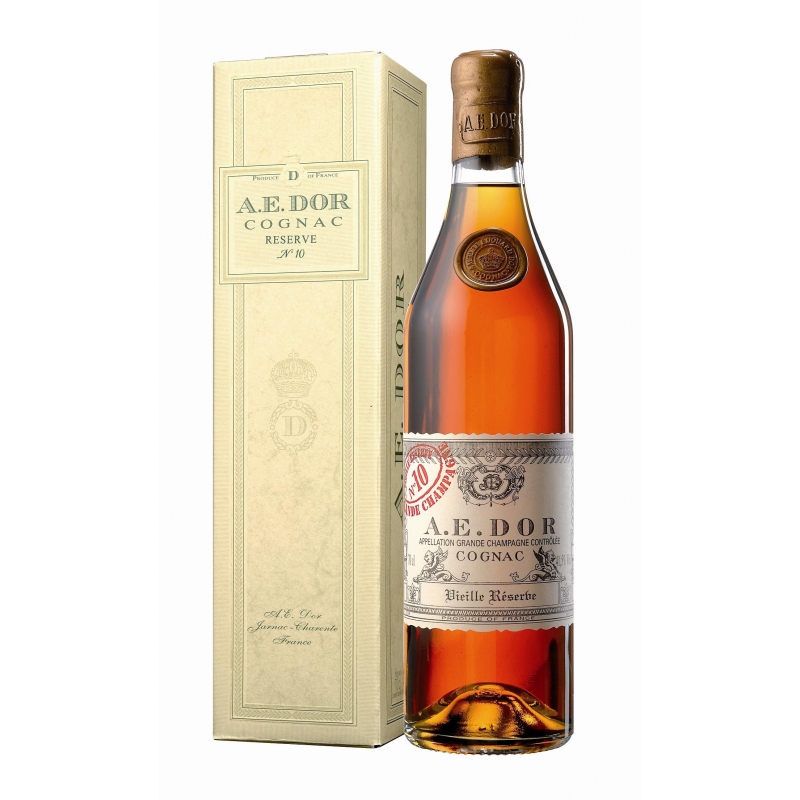  
Vieille Reserve N°10 Grande Champagne Cognac A.E Dor
The family treasure. After having reached by 41,5° natural evaporation, it has been put into demijohns...
Description
Its nobility, distinction and uncompromising character is revealed in the nose. Floral tones. In the mouth it is long, superb, well-balanced with extreme finesse.
Uniquely made from Grande Champagne growth.
Aged in dry cellar during some years and many decades in humid cellar.
Available in Prestige box