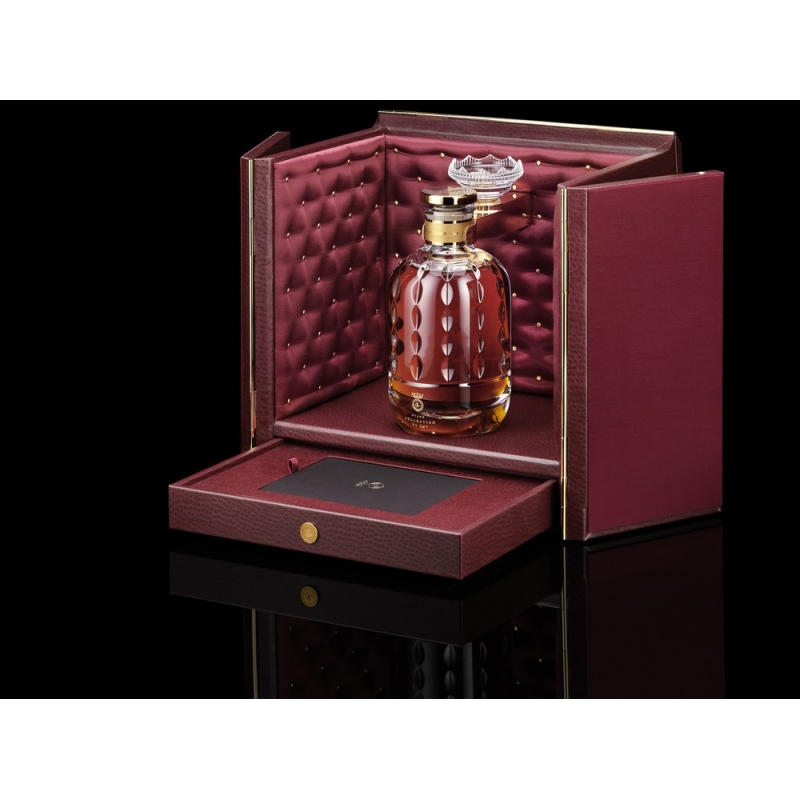  
Collection Du Roi Cognac Baron Otard
A rare and complex blend carefully elaborated by our Cellar Master from a selection of the oldest eaux-de-vie.

The mouth-blown crystal decanter is protected in a handmade box, covered with silk, leather, gold leaf and lacquered wood.
Description
Bouquet

Plum blossom is dominant, combined with fragrances of nutty notes and sweet spices, especially nutmeg.  A slight hint of candied orange blends with the nobility of a robust oaky scent in the finish.

Palate

Delicate notes of prune combine harmoniously with a subtle touch of "rancio". A sweet flavour of candied fruit lingers on the taste buds while a pinch of spices caresses the palate.