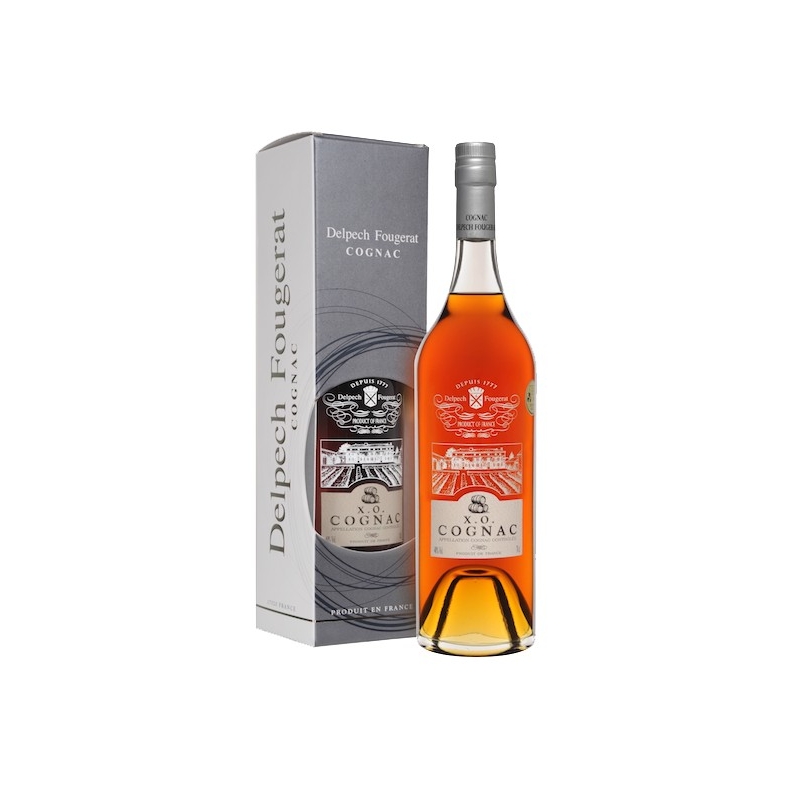  
XO Cognac Delpech-Fougerat Les Brûleries Modernes
This cognac is distilled on lees in the Charentais still from grapes from our vineyard which extends over a hundred hectares on the terroirs of Petite Champagne and Fins Bois.
Aged a minimum of 10 years in oak barrels, the Delpech Fougerat XO Cognac is brilliant with sublime copper and amber reflections.
Description
Tasting notes :
The nose is fruity and reveals aromas of nuts, grapes, candied orange and prune.
On the palate, the notes of spices, pepper and vanilla are revealed, supported by aromas of coffee and leather. On the palate, we appreciate its persistence, length and balance.
This Cognac XO appreciated by connoisseurs is best tasted dry, without ice, as a digestif.