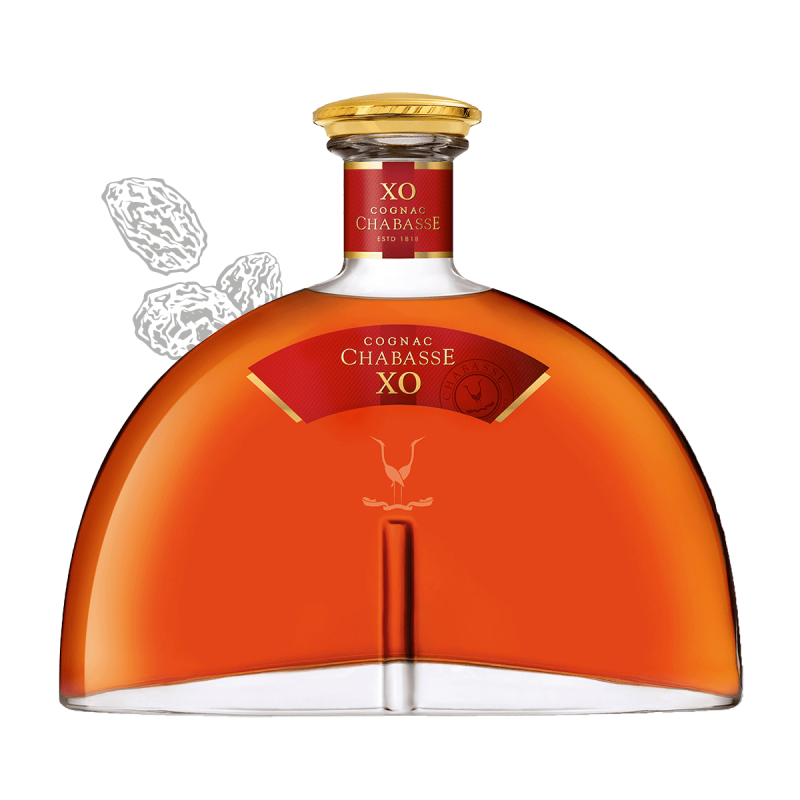  
XO Cognac Chabasse
A perfect blend of the best cognac growths.
Description
Strength and finesse are balanced, with subtle woodiness, and an elegant, refined initial taste blossoming into full-bodied fleshiness.
The "old port" character mingles with aromas of dried fruits such as prunes, preceded by floral fragances which lend crispness to a harmonious blend.
The eau-de-vie takes on a darker hue, with russet flashes, the mark of Cognacs having undergone long oxidation in the barrel