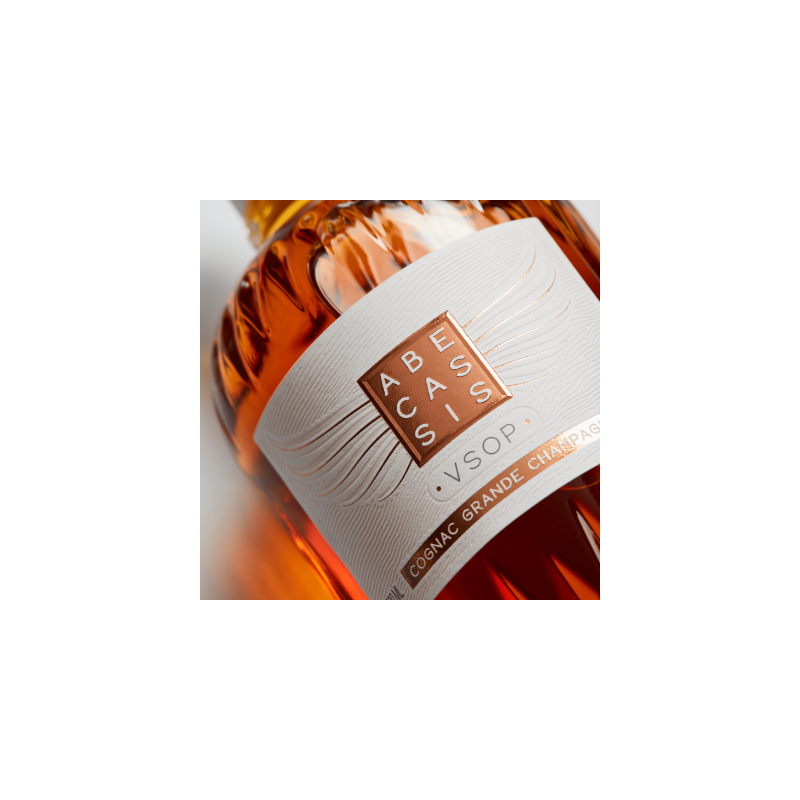  
VSOP ABECASSIS Grande Champagne Cognac ABK6
A new range of ABK6 Cognacs: ABECASSIS Grande Champagne!
Produced exclusively on their exceptional vineyards, located in the prestigious Grande Champagne area, this range has been elaborated with a single obsession: to reach the perfection of the "Single Estate", where strength and subtlety are combined in this precious bottle.
An ode to the history of a land that feeds its guardian angels.
This range honors the work of nature, the journey from earth to heaven that eaux-de-vie make during their aging, symbolized by the angel wings, subtly drawn on our bottles.
This VSOP Grande Champagne has been aged in new barrels for 6 to 8 months, then in red and old barrels for several years. A very mature VSOP, with the beautiful typicity of its terroir.
Description
Tasting Notes:
A golden color, with strong amber reflections.
With a beautiful complexity, the nose opens on a delicate note of sweet spices. With great finesse, freshness and lightness are combined with mineral and menthol notes.
The mouth offers an elegant attack evolving on a subtle woody note, carried by very silky tannins. Balanced on spices and dried fruits, it ends slowly on the mineral freshness already present in the nose.