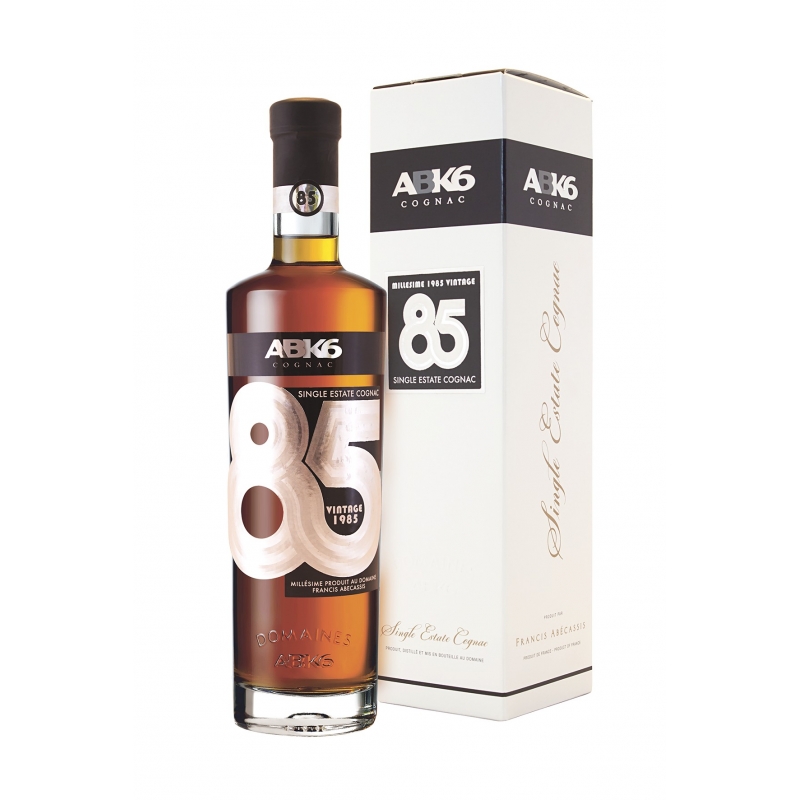  
Vintage 1985 Cognac ABK6
ABK6 1985 vintage exclusively from 6 small barrels: FP1, FP2, FP15, FP65, FP66 and FP77 Chai Paradis. Produced in 1985, we bottled 2820 bottles in January 2015.
Description
Everyone has their own memories of 1985!
We, in Charente, we remember a very cold winter, a dry summer and sunny and a vintage at the perfect ratio between sugar and
acidity capable of creating rich eaux de vie.

This refinement is reflected in this vintage 1985 ABK6 delicately spicy and nement woody, thanks to an assortment of dried fruits, orange peel, pepper and quince jam.