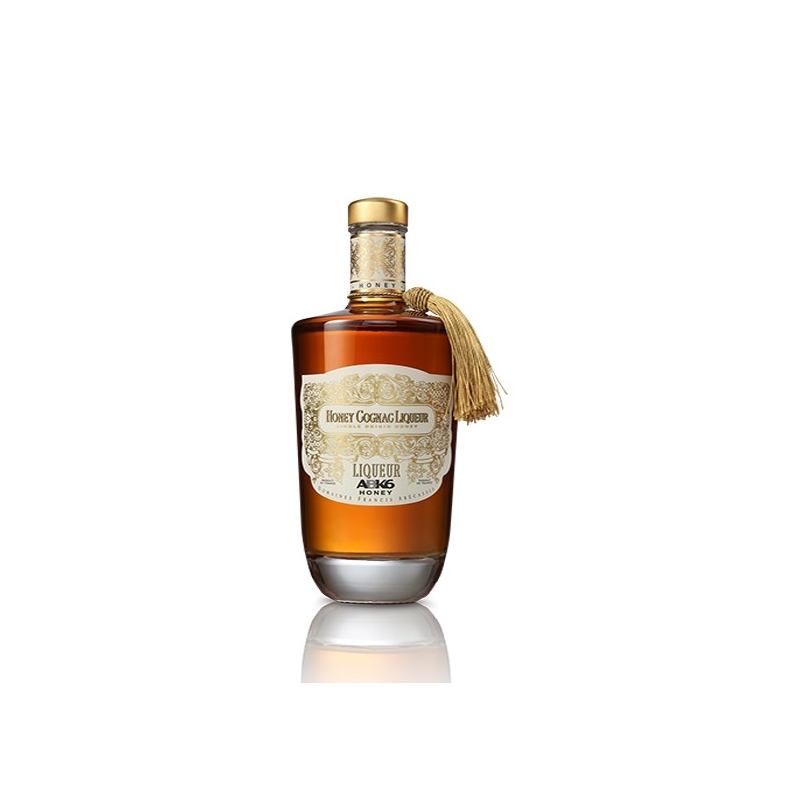  
Honey Liquor Cognac ABK6
LIQUOR with COGNAC and HONEY

Faithful to the philosophy of the Single Estate, Elodie Abecassis had the idea of applying it to the taste characteristics of honey.

Elodie chose a honey from a specific area: the forests of Charentes, the birthplace of Cognac.
Description
It is during the aging process that the Maître de Chai, Christian Guérin, has assembled a subtle and elegant cognac to a particular honey with intense aromas.

He selected a honey of unique origin for its typical and unique taste, produced in the forests of Charentes.

Cognac, chosen for its incomparable character, comes from vineyards with limestone terroir.

The idea of ​​assembling an exceptional Cognac and a local honey comes from a permanent search for taste and pleasure.

ABK6 HONEY is elegant and subtle, expressing flowery tones of honey and Cognac: jasmine, violet, honeysuckle and rose petals. Then come the warm sensations of candied spices and oranges. These scents blend with woody vanilla and toffee.
 

How to taste ABK6 HONEY?

The Abécassis Family loves to taste ABK6 HONEY "on the rocks". A true delight for epicureans, ABK6 HONEY can also be enjoyed pure or as a cocktail with lemonade, ginger and lemon zest.