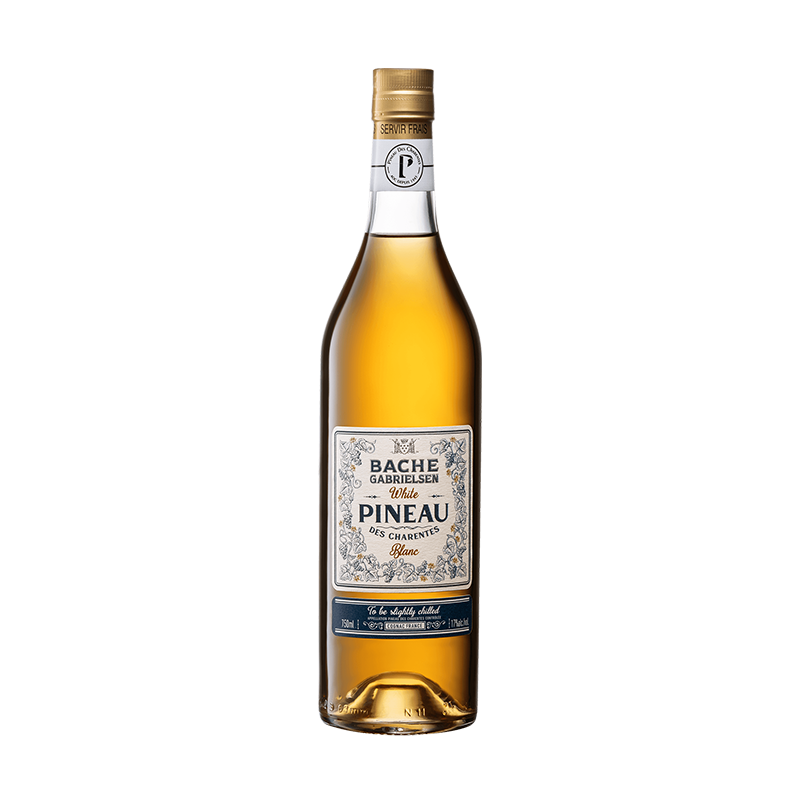  
White Pineau Bache Gabrielsen
Pineau des Charentes is made on the day of harvest, by blending white grape juice which isrich in sugar, and a very young high alcohol content cognac, it is then put into casks to beaged for a minimum of ; 1 year ( Pineau des Charentes), 5 years (for a Vieux Pineau des Charentes), 10 years (for a Très Vieux Pineau des Charentes).
Description
Aged for over a year in oak barrels, the Pineau blanc Bache-Gabrielsen presents aromas of honey, raisins and brioche on the nose.
On the palate this is like a summery fruit salad with notes of peaches, pears and mirabelles with hints of vanilla from the aging wood.
A lasting finish of grilled pears and almonds.