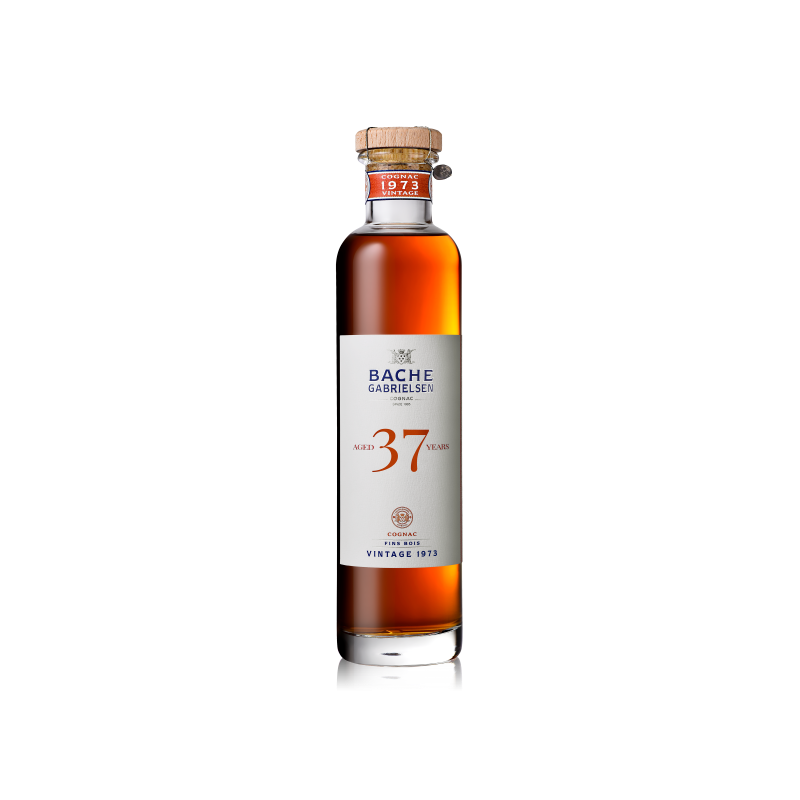  
Vintage 1973 Fins Bois Cognac Bache Gabrielsen
Limited Edition !
In 1973, the Watergate scandal was in full swing in the United States, the first oil crisis hit the world and a heat wave raged in the cognac vineyards in mid-August.
Unperturbed, this vintage, from the Fins Bois terroir, will have kept all its promises after having aged 38 years in oak barrels.
In 2011, our cellar master decided to transfer it to one of the "dames-jeannes" living in our Paradise.
Aging : 37 years in Limousin oak barrels + 11 years in ladyjeans
Single Cask : n°CI-39
Village : Brie-sous-Matha
Bottling date : May 2022
Description
Tasting notes :

Characteristics: Natural color.

On the nose, sparkling notes of roses and passion fruit.

In the mouth, notes of coconut and caramel