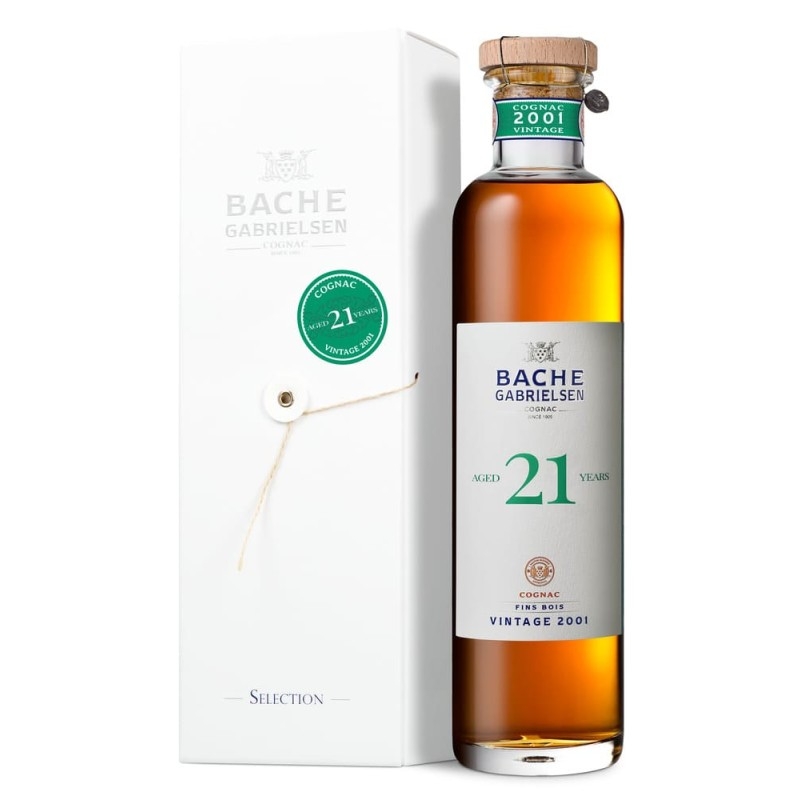  
Vintage 2001 Fins Bois Cognac Bache Gabrielsen
The year 2001 marked the beginning of the new millennium by starting on a Monday, as the beginning of a new era. In the vineyards, this new millennium has delivered an excellent first vintage. The winter was cold and rainy and the summer scorching with cold temperatures at night. These climatological conditions allowed optimal ripening of the grapes, which developed rich and complex aromas and retained their acidity.
Limited Edition: 611 bottles - bottling 2023
Description
Tasting notes :

Taut, straightforward nose. Pretty spicy notes underline a supple finish of hazelnuts and bay leaves.

The palate is an explosion of aromas, with just-roasted coffee beans accompanying notes of nuts. The length is pleasant, making this an excellent moment to savor.