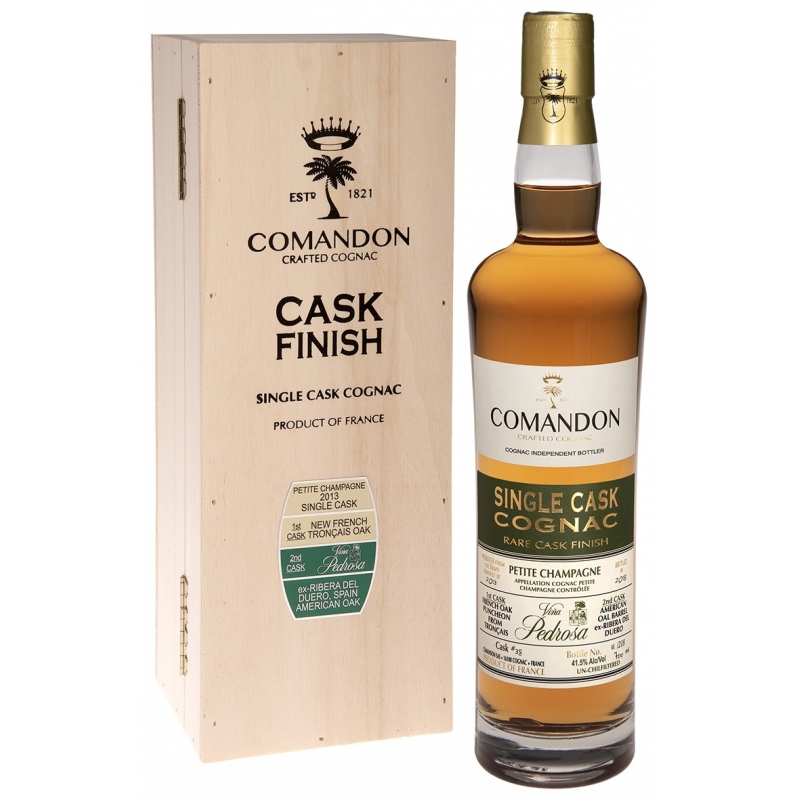  
Rare Cask Finish in Ex-Ribera Del Duero from Vina Pedrosa
Collaborative & Experimental Cask Finish
Cask finish in collaboration with ex-Ribera Del Duero from, in Vina Pedrosa, Spain.
Cognac Vintage 2013 Petite Champagne.
This is a superlative cognac. We used nothing less than 100 pts rated wine ex-barrels from the 2017 best vineyard from Spain
Description
DESCRIPTION
We completed the first ever cask experimentation of ex-wine finish cognac.
In addition, we did it in the most original way as we started a collaboration with Viña Pedrosa using their 100 points rated wine barrels from ex-Ribera del Duero, Spain.
Viña Pedrosa's wines are very respected with several vintages rated between 100 to 98 points, as well as winning 2017 and 2018 Spanish best Winery Estate.
We are very proud to collaborate with them in this cognac ex-cask finish experiment.
This limited edition is marking history with pioneering innovation in the cognac cask maturation. Not that this barrel was produced using American oak only.
TASTING NOTES
NOSE
Intense and complex really ripe apple and mango aromas melt into a bouquet of cherry blossom.
PALATE
Wildflower honey with crisp ginger and sweet vanilla tastes.
FINISH
Unctuous and decadent, with rich desert wine lingering characteristics, and orange marmalade.
Profile: Honey & Sweet Marmalade
CASK YIELD     215 Bottles