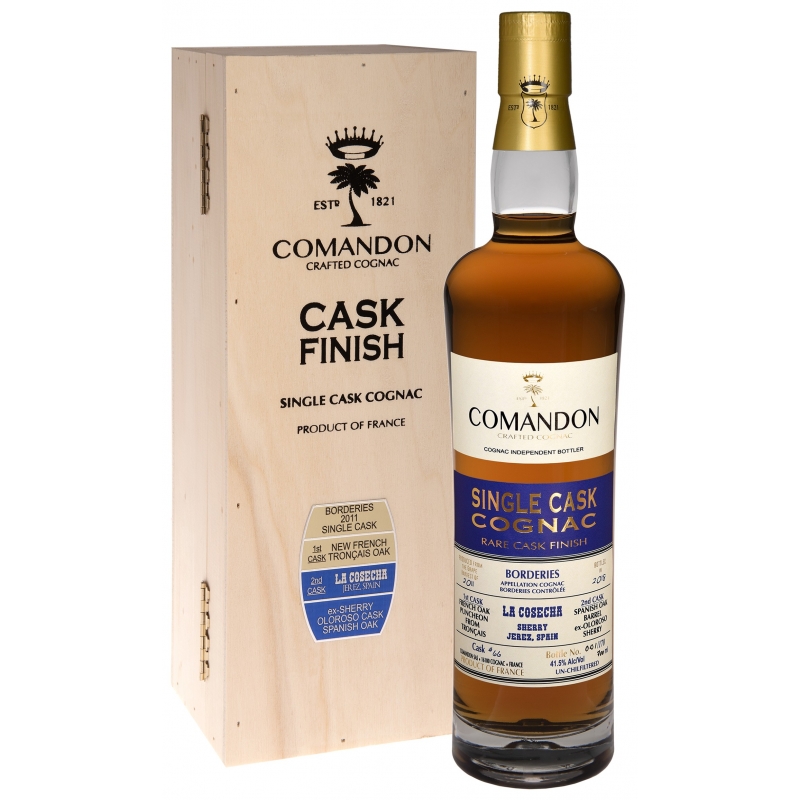  
Rare Cask Finish in Ex-Oloroso Sherry from La Cosecha
Collaborative & Experimental Cask Finish
Cask finish in collaboration with La Cosecha, in Jerez, Spain
Cognac Vintage 2011 Borderies.
Description
DESCRIPTION
We completed the first ever cask experimentation of ex-wine finish cognac.
In addition, we did it in the most original way as we started a collaboration with La Cosecha, one of the most sought after boutique producer of sherry from Jerez, south of Spain. We finished our cognac into their ex-Oloroso Sherry in Spanish oak barrel.
Not only this cognac is finished in a ex-boutique sherry cask, but the oak is Spanish. Have you ever tried Cognac aged in Spanish oak barrels?
This limited edition is marking history with pioneering innovation in the cognac cask maturation.
TASTING NOTES
Nose
Warm pastry creme and sweet toasted grain and cookie dough.
Palate
Fruit cake with a delightful saltiness to balance out the orchard fruits.
Finish
Finish is long and simmering with fresh tangerine flavors.
Profile: Cookie dough & saltiness
CASK YIELD     205 Bottles