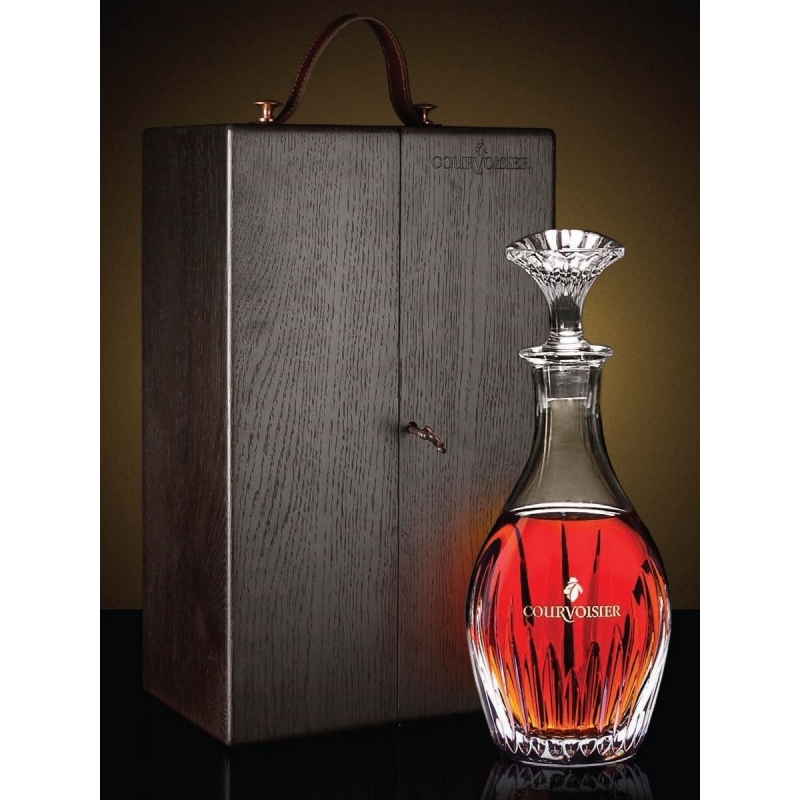  
Heritage Louis Renard Cognac Courvoisier
Courvoisier "Héritage de Louis Renard"
Each ancient cognac has been hand-selected from our Paradis cellar, exclusively chosen to bring the Paris Golden Age to life in nose, taste and spirit.
It exudes optimism, exuberance and harmony ; a worthy legacy from the time Paris was the capital of the 19th century"
Description

Exceptional selection of Paradis cognacs dating from between 1869 to 1914, with a dominant proportion of 1893.
Colour : Mahogany
Aroma : Subtle  aromas of cigar and cedar wood with a touch of black pepper spiciness associated with chocolate and dried fruit notes
Test : The velvety enveloping flavour of rich chocolate cake, vanilla and almonds creates an unrivalled richness and infinite complexity 
armonious, distinguished and sumptuous finish that lingers on the palate.