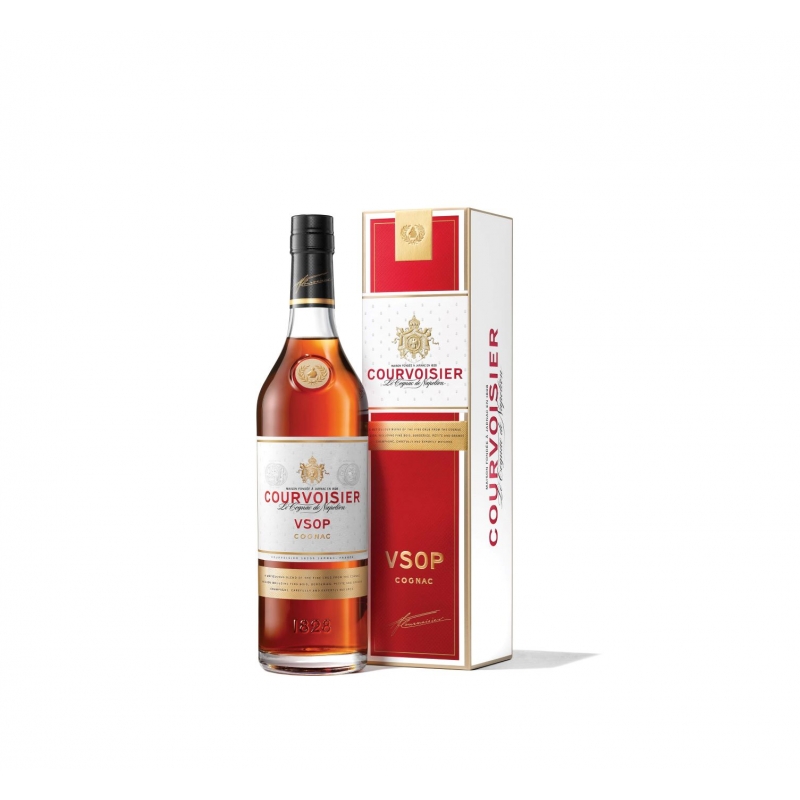  
VSOP Cognac Courvoisier "New Range"
Cognac VSOP Courvoisier Fine and Subtle !
Description
This blend reveals a subtle bouquet of summer fruits and flowers.

It expresses fine and unctuous aromas of stone fruits and vanilla notes leaving a balanced finish on your palate.

It can also be enjoyed in cocktails and will enhance your creations.