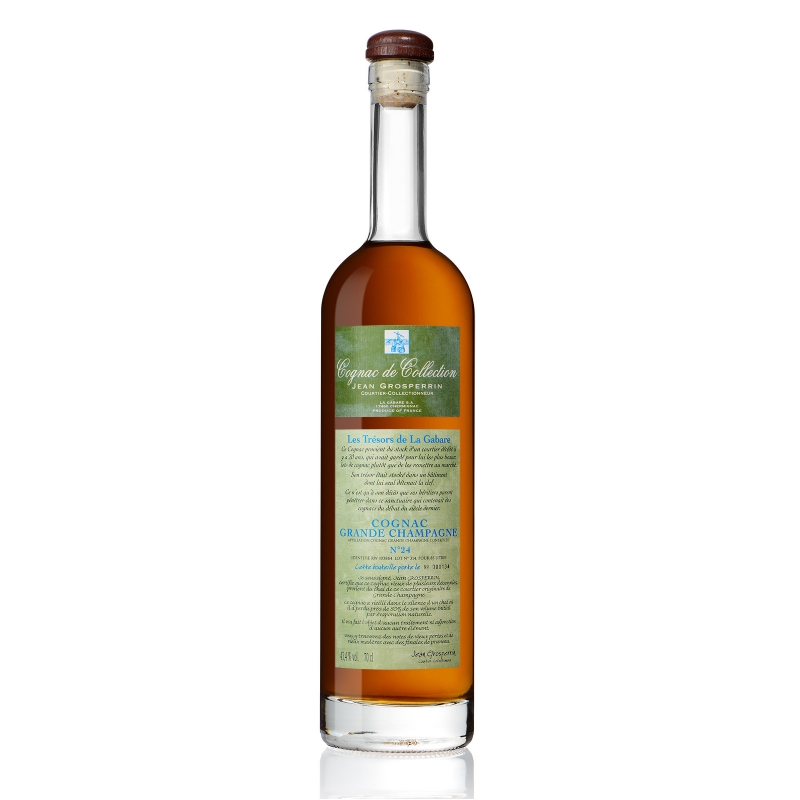  
N° 24 "Trésor" Grande Champagne Cognac Grosperrin
It was the widow of a former broker, now deceased, who sold these very old Grande Champagne to Jean Grosperrin. Her husband, who was still in business thirty years ago, had the reputation of being tenacious. In this way, he had acquired stocks of Cognacs that he bought in his village and the surrounding area and then sold to merchants.
His passion was for old Cognacs that he accumulated, barrel after barrel, like treasures. He did not even allow his wife, a schoolteacher, nor his children, young and grown up, to enter this sanctuary, the key to which he jealously guarded.
It was only in the final stage of his life, when his son had to take charge of the situation, that his relatives discovered what he had accumulated for so many years. In a cellar that used to be a barn where he had put thick metal doors, there were about fifteen barrels and casks in which lots of very old Grande Champagne Cognacs were stored. Each barrel was inscribed with the origin of the product, the quantity purchased, the degree, the volume and the year of the harvest. But no records!
It is from this moment that his wife was able to profit from the trade of these eaux-de-vie!
Description
Tasting notes :
Color: Very amber color.
Nose: Nose of old Madeira and old Port with final notes of prune.
Palate : The mouth is round and unctuous appears a rancio with notes of cinnamon and leather.
Superlative finish!