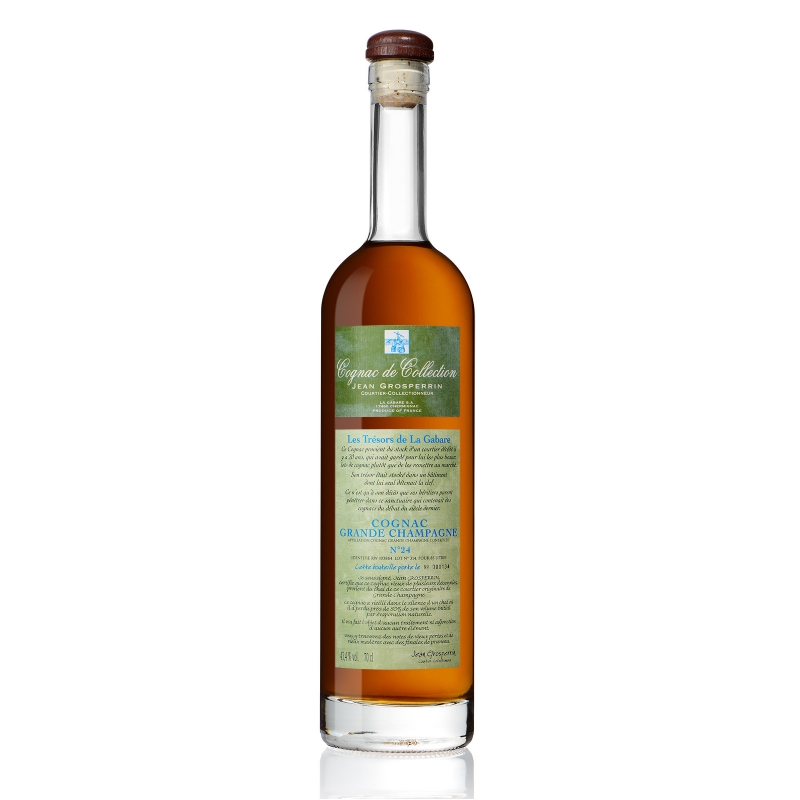  
N° 24 Grande Champagne Cognac Grosperrin
Cognac de Collection Jean Grosperrin "Tresor" N°24 Grande Champagne
It is the widow of a former broker, passionate about old cognacs, who sold Jean Grosperrin these very old champagnes.
Description
Very amber dress.
Nose of old Madeira and old Porto with prune finals.
The palate is round and unctuous appears a rancio with notes of cinnamon and leather.
Superlative final!