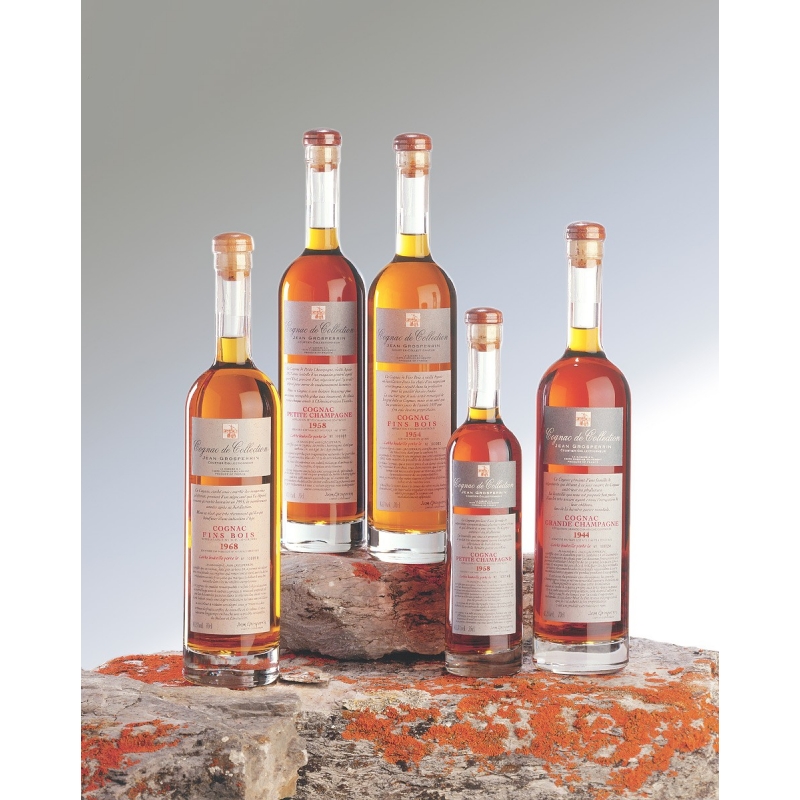  
N° 64 Borderies Cognac Grosperrin
Cognac de Collection Jean Grosperrin N°64 Borderies

53,3°
This very old cognac comes from a small farm Borderies
Description
Cognac de Collection Jean Grosperrin N°64 Borderies

53,3°
Old gold dress, amber highlights.
At the first nose, the flowery side of the Borderies is clearly expressed, with its notes of candy violet (yes, it exists!), Dried flowers, spicy roses.
The second nose is deeper, denser and there is a rancio elegant, little woody, caused by the oxidation of fat contained in alcohol, that time has made noble. Spices are more frank, cigar box, liquorice, more "mature".
On the palate, the attack is frank, mineral, one is immediately seized by the quality. The development is both powerful and contained, the texture turns oily.
The long finish matches the aromas perceived on the nose.
A lot of elegance, a beautiful Borderies !!
Photo credits : Stéphane Charbeau. N141.com