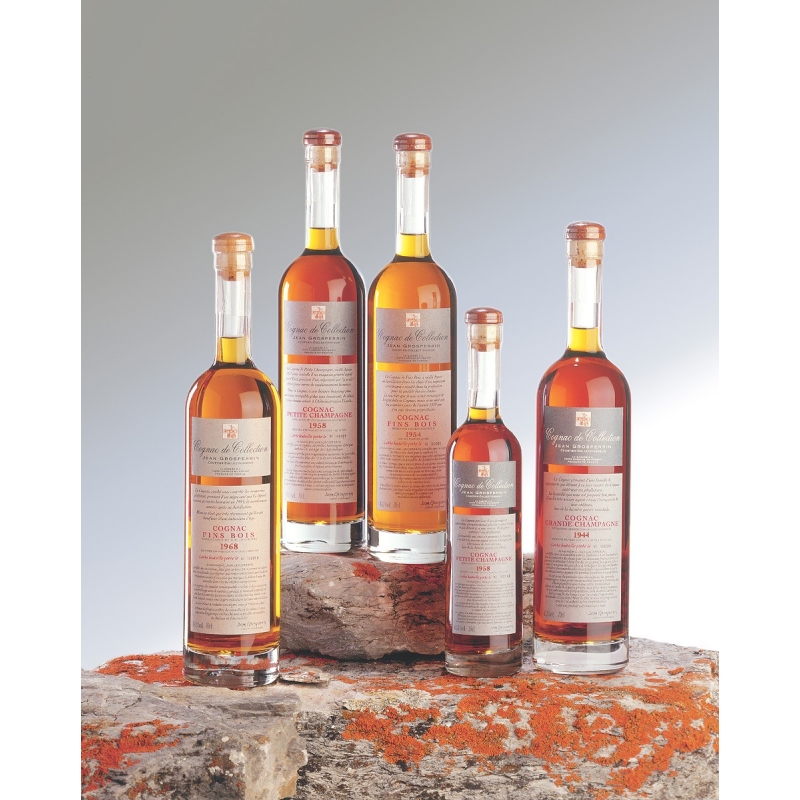  
N°58 Fins Bois Cognac Grosperrin
N°58 Cognac de Collection Jean Grosperrin Fins Bois - 44.5°

The very rare cognac comes from an indivision which was established at the death of the wine grower. It is to his son that Jean bought this cognac, in 1999.
This cask was stored in our cellars. Because of its high quality, it was isolated without a purpose being defined. In 2017 a bottling was carried out for our collection!
Description
N°58 Cognac de Collection Jean Grosperrin Fins Bois
Very amber dress.
On the nose, this cognac affirms its great age with tertiary notes, spices, white pepper, autumn undergrowth, humus, and a pronounced rancio. However, it also emerges a certain lightness of these aromas, thanks to notes of jasmine, tuber, candied fruit
In the mouth, the attack is sweet, greedy, a little tannic, with elegant rancor.
The raw, the Fins Bois, makes this cognac end, little powerful to the amount, certainly, but very balanced, and accessible in the mouth.
Photo credits : Stéphane Charbeau. N141.com