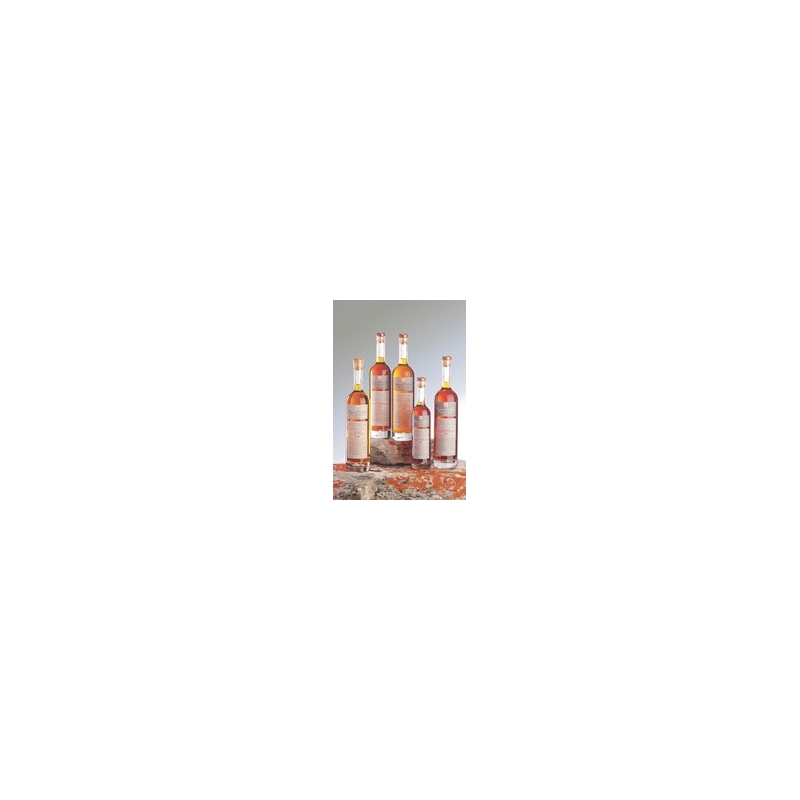  
N° 34 Grande Champagne Cognac Champagne
Cognac Jean Grosperrin "Tresor" N°34 Grande Champagne - 44,9°
The cognac has aged for a very long time in its place of origin, in a large paved cellar.
Only the year of harvest was indicated, without any proof allowing us to affirm
We consider that this unique lot, composed of three bottles only, is one of the most remarkable of our cellar!
Description
Cognac de Collection Jean Grosperrin "Tresor" N°34 Grande Champagne
amber dress.
Nose of old Grande Champagne, always very lively for its age. The amount is important, although little marked by ethyl acetate (nail polish). A lot of finesse. Candied fruits and exotic wood dominate. Rancio balancing, tense and delicate at the same time. No heaviness. The nose is pleasant, we immediately distinguish that it is a racy cognac.
On the palate, the attack is frank, but already complete: sweet tannins, lots of aromas.
The finish is dry, very long and without any burn, marked by a persistent note of blackcurrant bud.
The signature of a big cognac.
For collectors!