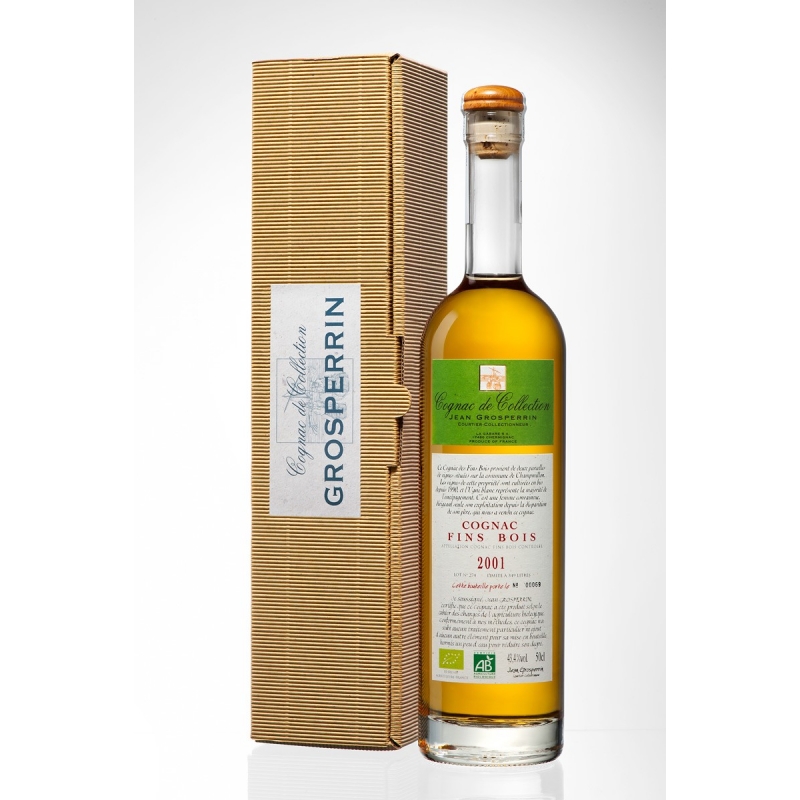  
2001 Organic Fins Bois Cognac Grosperrin
Cognac de Collection Jean Grosperrin Vintage 2001 Fins Bois Organic
The two plots that produced this cognac are grown in organic agriculture since 1990 by a single woman, having taken over the business of her father.
Description
Cognac de Collection Jean Grosperrin Vintage 2001 Fins Bois Organic
This cognac has aged in the small old cellar on clay of exploitation with semi-buried walls.
Straw dress.
A beautiful 13 year old Fins Bois with its greedy notes of fresh fruit and citrus.
On the nose, notes of peach skin, apricots.
In the mouth, the freshness and the naturalness of this Cognac are striking. We find these fruity notes, but they are prolonged by more complex aromas, like those of a bouquet of dried flowers forgotten on a table on a summer day.
The finish amplifies these floral notes (daffodil, narcissus), quickly covered by more obvious notes of grapes, orange zest and fresh spices.
Gold Medal, Cognac Masters, London 2016