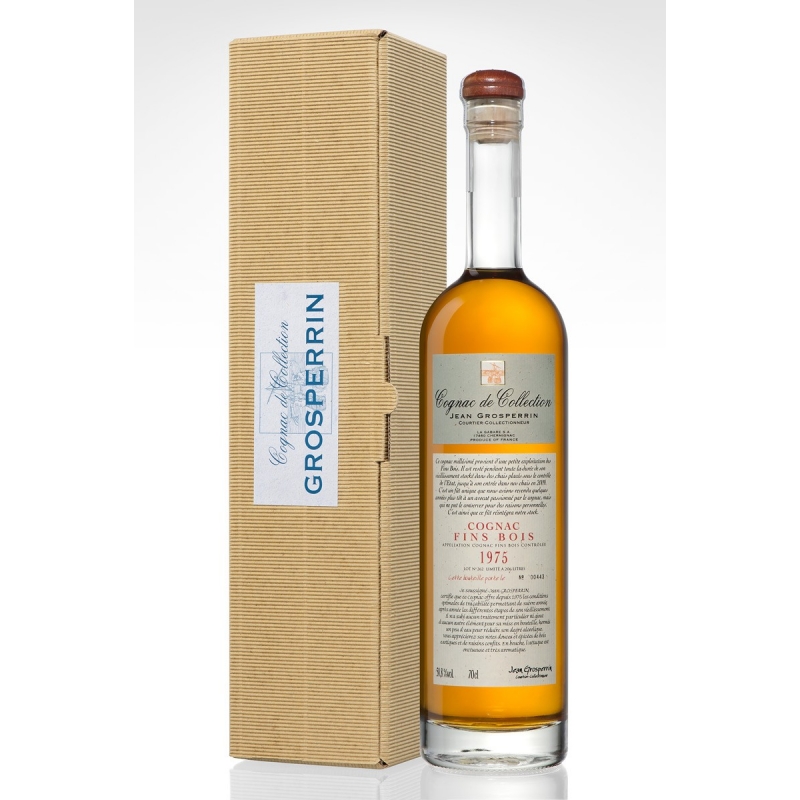  
1975 Fins Bois Cognac Grosperrin
Cognac de Collection Jean Grosperrin Vintage 1975 Fins Bois
Unique barrel originally from a small farm in the Tâtre region, still in operation.
Description
Old gold dress.
Fruity nose, marked by fragrant notes of orange blossoms, exotic wood, such as sandalwood, cedar. Some minerality (wet rock) emerges beyond these warm notes.
On the palate, a slightly evasive attack bears witness to the reduction, but the palate is rich with fruity notes.
Spicy finish, a certain charm ...