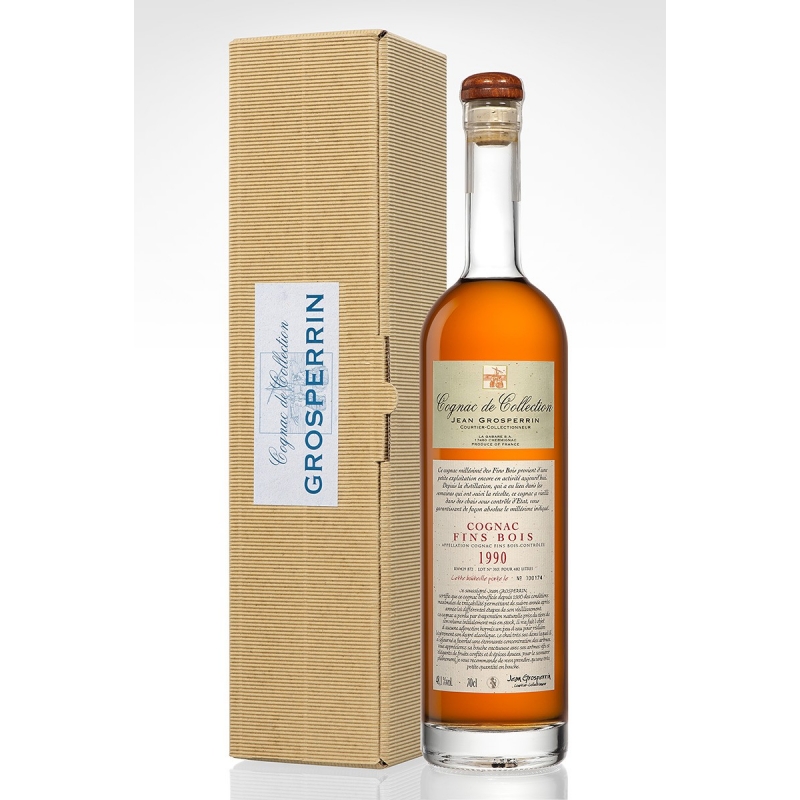  
1990 Fins Bois Cognac Grosperrin
This vintage Cognac from the Fins Bois terroir comes from the Rouillac canton, from the vineyards of a small producer located halfway between the communes of Rouillac and Aigre, in the Charente. This small property in the Patreville area is typical of the family farms in the region.
The 1990 harvest was stored at ORECO, under state control, from the moment it was distilled until June 2012, when Grosperrin Cognacs became the owners. It has since been stored in a grate-closed and sealed cellar.
Description
Tasting notes:
Color: Amber color.
Nose: On the nose, musky, vinous aromas (old Semillon), with a waxed side coupled with acetic notes.
Palate : In the mouth, a greedy attack, the first notes confirm this characteristic nose, with a predominance of nutmeg and liquorice.
It is a cognac that is both supple and rustic, entering the fullness of age.