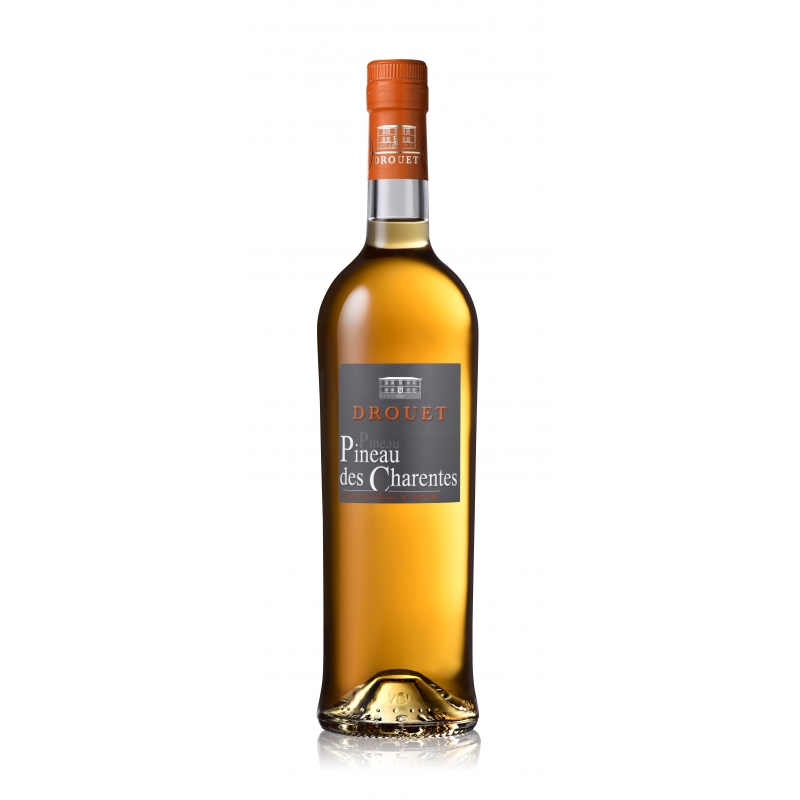  
Pineau White Drouet
Pineau Blanc Cognac Drouet & Fils :a gift edged bottle, representative of its terroir
Description
Pineau Blanc Cognac Drouet & Fils :
TASTING NOTES
ELABORATION: Pineau is a "vin de liqueur", a sweet fortified style of French wine that is fortified with
Cognac to unfermented grape must. After mutage, white Pineau Drouet ages about 5 years in french oak barrels before bottling.
COLOUR: Bright and brilliant golden yellow.
NOSE: Rich in aromas of honey, dried fruits.
PALATE: The structured and distinctive mouth associates peach aromas and linden flowers notes.
FINISH: Wood notes which attested its long maturation in oak barrels