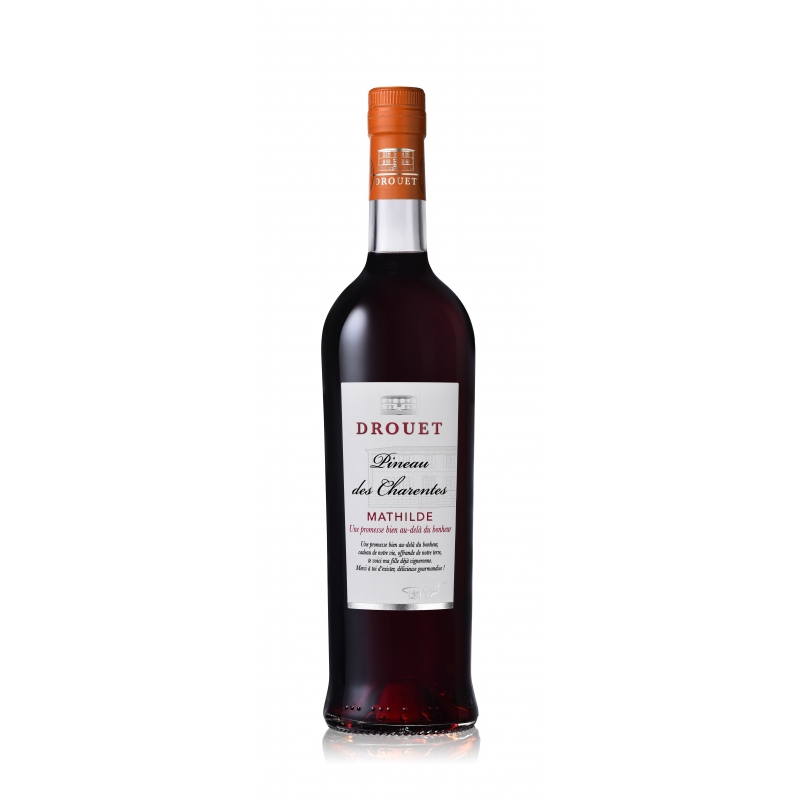  
Mathilde - Pineau Rouge Cognac Drouet
Mathilde - Pineau Rouge Cognac Drouet
Description
Colour
: sumptuous cherry red colour with copper reflections.
Aroma
: fruity and intense with aromas of blackcurrant, griotte cherries and blackberries.
Taste
: strong, smooth body, impressive fruity length with chocolate notes at the finish.
Tasting
: This is a gastronomic pineau to be enjoyed as an aperitif or married with a black chocolate fondant.