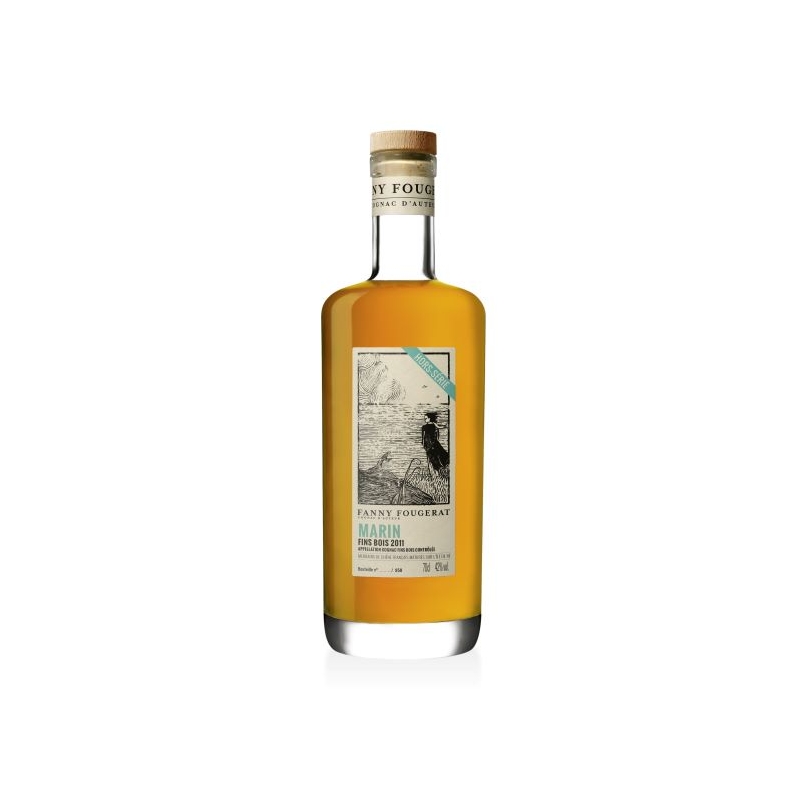  
Marin 2011 Fins Bois Cognac Fanny Fougerat
A Very Limited Edition ! An ephemeral cognac



Collection Hors Serie : A NOVATORY MARITIME EXPERIENCE in 6 steps !

The collaboration between a cognac producer, a 3 star restaurant, a cooperage and an oyster farmer.....

A 2011 cognac from the Fins Bois region!
Available end of May 2022...
Description
1ST STEP : DEPOSIT OF THE STAVES AT AN OYSTER FARMER OF THE ISLAND OF RE

Stave wood (nm) : Raw material of the cooper. Pieces of oak split into thin planks assembled to form wooden panels, used to make barrels

2ND STEP : DRYING OF THE STAVES

Duration : 1 year to have the maritime influence of the 4 seasons Regularly watered with sea water to collect the sea spray

3RD STEP : THE SELECTION OF THE COGNAC

Selected by Fanny Fougerat :

TERROIR : Fins Bois

YEAR : 2011

GRADE : 40%Vol

DISTILLATION : With lees

CHARACTERISTICS : Mineral and fresh

4TH STEP : THE CREATION OF TWO BARRELS TWO DIFFERENT TOASTINGS

5TH STEP : FINISHING

13 days in new barrels, keeping the minerality, dosing the saline contribution of the finishing

6TH STEP : THE WORLD OF THE BOTTLE


A summery and sunny cognac, perfect for the beautiful days, to be enjoyed in the shade of a fruit tree.

It is both suave and energetic.