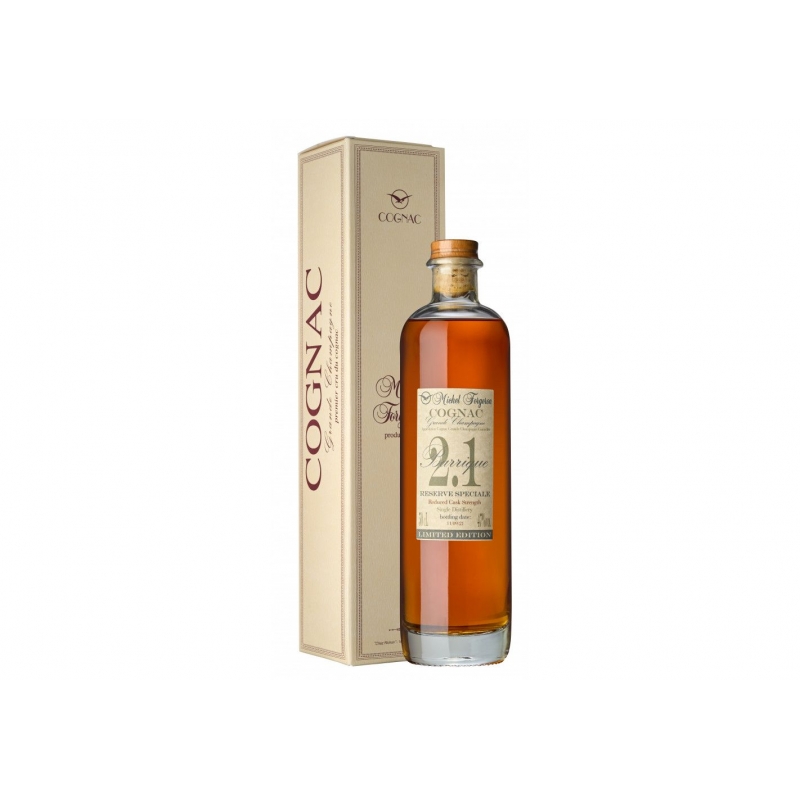  
Collection "Barriques" Cognac Forgeron Barrique 2.1
Collection "Barriques" Cognac Forgeron Barrique 2.1
Like all Michel Forgeron cognacs, this cognac comes from the Grande Champagne terroir, the most prestigious in the Cognac production area.

Aged for 20 years in French oak barrels in the Domaine Michel Forgeron cellars and patiently reduced by adding distilled water, it is offered at 47 degrees of alcohol, a good compromise between preservation of taste and aromas and power on the palate.
Description
Tasting notes


Colour: dark amber colour.


Nose: you will find notes of iris, vanilla and Okoumé essence.


Taste: greedy and floral, this Cognac will be in contrast to its elder brother 2.0!