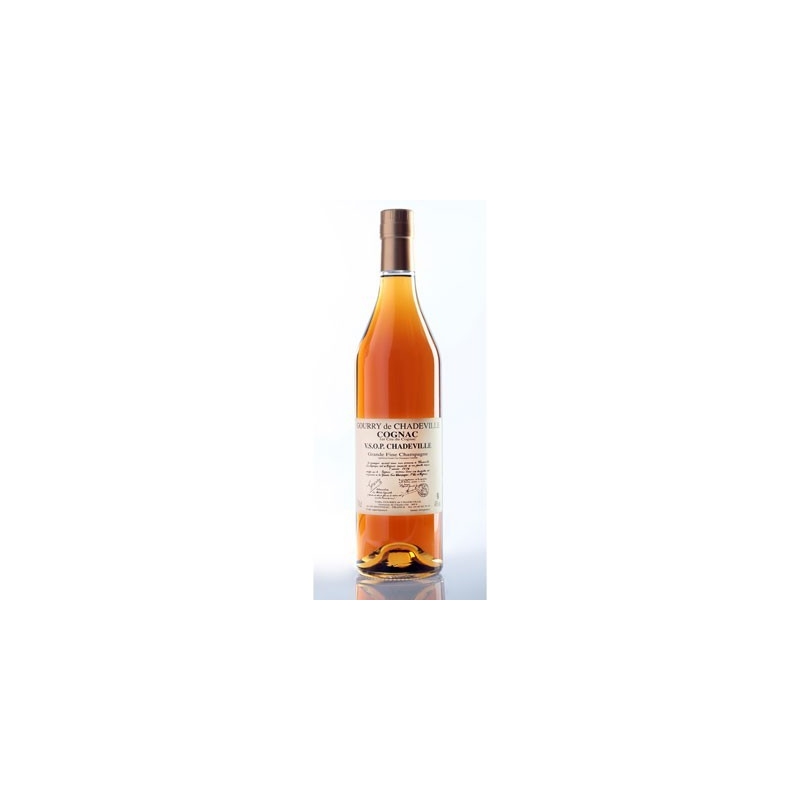  
VSOP Cognac Gourry de Chadeville
A Grande Champagne cognac, 1st growth of the appellation, in which we find all the qualities of this soil!
Description
Tasting notes:

On the nose, a pleasant scent of vanilla, with notes of dried roses, apricot jam and finally walnut, cinnamon and licorice.

On the palate, richness, roundness, with, considering its age, a surprising length in mouth.