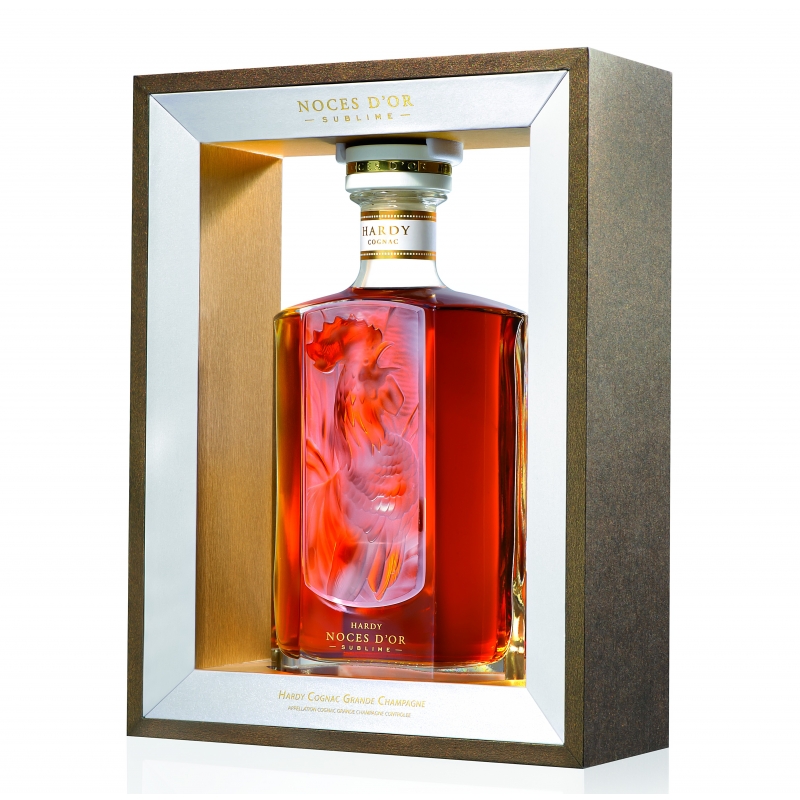  
Noces d'Or Sublime Cognac Hardy Prestige
Cognac Hardy Prestige Noces d'Or - Decanter Sublime
Grande Champagne in a unique decanter, enhanced by a 19th century Art Deco glass plate, illustrating the HARDY rooster.
From the Noces series, a blend with 50 years of brandy, regularly awarded.
Description
Noces d'Or Decanter Sublime is a floral cognac with notes of budding lilac.
Its nose is well balanced and surprisingly pure. A lively alcohol onset gives freshness to its subtle taste of candied cherries.
A wonderfully balanced cognac with fruity, flowery and very slightly woody notes.