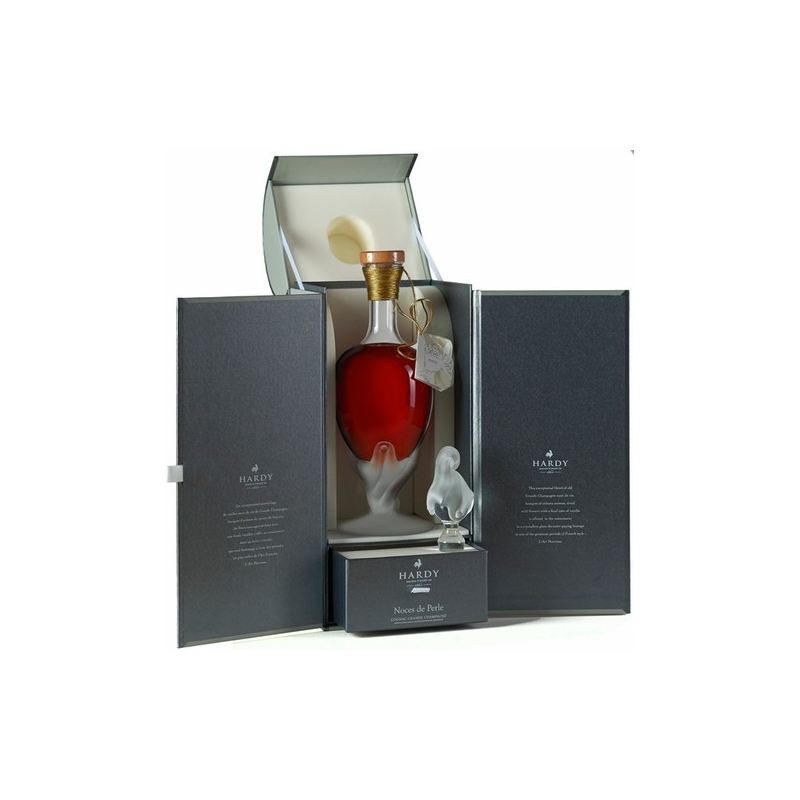  
Noces de Perle Cognac Hardy Prestige
Cognac Hardy Prestige Noces de Perle
Art Nouveau crystal decanter.
Cognac Grande Champagne 30 years of sweet, round and feminine age.
1st expression of prestige in the series of wedding anniversaries.
Description
Noces de Perle is a blend of ten different Grande Champagnes with distinct raisin notes followed by dried meadow flowers in the finish.
There is gourmet pleasure in the delicately peppery onset and its gentle development with hints of vanilla.